FOURS AND PATHOLOGIES OF THE "TRANSITION" IN THE POST-SOVIET MODERN
Article
Keywords:
ideals of rationality, period of transferring, communicative action, critical theory, publicity
Abstract
[In Russian]
The purpose of the article is to understand the criticism of the transition period in the post-Soviet space (1990–2000), which can be found in the works of Vladimir Fours, as well as to discuss the concept of communicative political pathology, which is expressed in language distortions, instrumentalization of consciousness, deformations of public consciousness and publicity, and social irresponsibility of the authorities. Fours's philosophy is based on the study and interpretation of the ideals of rationality, Marxist criticism of political economy and critical theory in a broad sense, so his work is compared with some of the judgments of M. Mamardashvili, T. Adorno, J. Habermas, K. Castoriadis and other authors. Com- paring the theory of rationality ideals and critical theory, which analyzes not only reasonable statements, but also the unconscious, the imaginary and its production, allows us to understand the attitude of philosophy to the political reality of the transition period and later periods, as well as to analyze examples of communicative pathology in public and regulatory decisions of the authorities. Analysis of the pathologies of the Soviet and post-Soviet public and hegemonic discourses allows us to shed light on what is happening today, especially in Belarus in 2020.
Downloads
Download data is not yet available.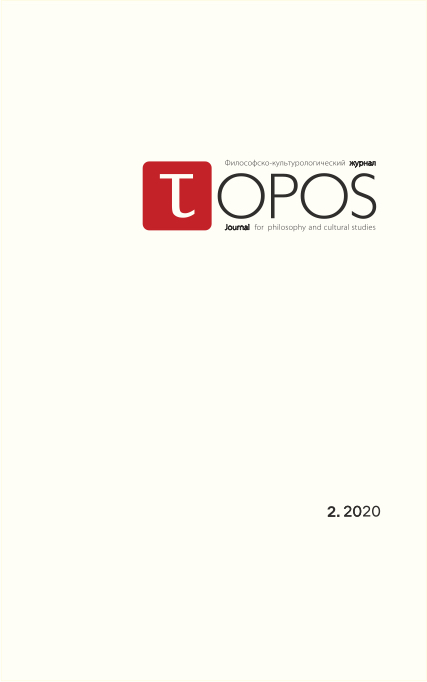 How to Cite
MažeikisG. (2020). FOURS AND PATHOLOGIES OF THE "TRANSITION" IN THE POST-SOVIET MODERN. Topos, (2), 11-33. Retrieved from http://journals.ehu.lt/index.php/topos/article/view/1019
Section
VLADIMIR FOURS AND CONTROVERSIES OF MODERNITY
Copyright (c) 2020 Gintautas Mažeikis
This work is licensed under a Creative Commons Attribution-NonCommercial-NoDerivatives 4.0 International License.
This journal allows the author(s) to hold the copyright without restrictions.