SOCIAL IMAGINARY, ADVENTURES OF AUTONOMY AND INTELLECTUAL HISTORY
Article
Keywords:
Fours, Castoriadis, social imaginary, autonomy, social philosophy
Abstract
[In Russian]
Among the social philosophers Vladimir Fours studied, a special place belongs to Carlos Castoriadis (1922–1997), the French thinker of Greek origin. The article analyzes the intellectual and disciplinary reasons for the relative lack of attention to the legacy of Castoriadis in Russian academic community. His emancipatory interpretations of psychoanalysis was especially unsavory for post-Soviet intellectual conservatism. It was important for Vladimir Fours to see Castoriadis within the framework of Marxism as the antithesis of Althusser's antihumanism — and, to analyze his ideas in the broader context of the social thought of the early 21st century (A. Giddens, A. Honneth, J. Butler). The article analyzes in details two concepts central to Castoriadis — "imaginary" (from his 1975 key book) and autonomy. In particular, from the point of view of intellectual history, the imaginary and autonomy were realized in various inverted forms during the "long" twentieth century, taking into account the experience of state socialism and post-Soviet development. Autonomy turns out to be not so much an extension of the old liberty or eternal "human rights" as a concrete set of the problems of civic participation, effective imaginary.
Downloads
Download data is not yet available.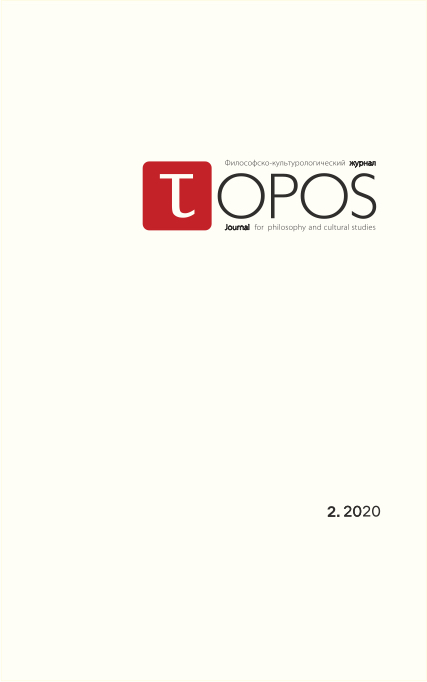 How to Cite
Dmitriev, A. (2020). SOCIAL IMAGINARY, ADVENTURES OF AUTONOMY AND INTELLECTUAL HISTORY. Topos, (2), 34-50. Retrieved from http://journals.ehu.lt/index.php/topos/article/view/1020
Section
VLADIMIR FOURS AND CONTROVERSIES OF MODERNITY
Copyright (c) 2020 Alexander Dmitriev
This work is licensed under a Creative Commons Attribution-NonCommercial-NoDerivatives 4.0 International License.
This journal allows the author(s) to hold the copyright without restrictions.