EUROPE AS AN OBJECT OF DESIRE: UKRAINE BETWEEN "PSYCHOLOGICAL EUROPE" AND THE "SOVIET MENTALITY"
Article
Keywords:
symbolic Europe, Europeanization, facade discourse, backstage discourse, instrumental value, mental attitudes, statism, paternalism
Abstract
[In English]
The article explores the idea of Europe in the Ukrainian national imaginary and its correlates in the mental patterns of contemporary Ukrainians. The conceptual tension exists between the imaginary "Us" (an af rmative "Ukraine is Europe") and the real "Us" embedded in Soviet practices and mental attitudes. The main actors articulating the concept of Europe are distinguished: political elites / "officials"; cultural elites / "intellectuals"; civil society / "activists"; and lay citizens / "electorate". It is proved that for most Ukrainians Europe is not a value-in-itself; it is an empty signifier with variable content defined by divergent agendas. For Ukrainian politicians, declarative European integration is a geopolitical tool aimed at obtaining prestige/recognition and a protective umbrella from Russia, with few repercussions on domestic policies. For cultural elites, "Europe" stands as a common cultural heritage, a soil breeding searches for national identity. Immanent Europeanness of the Ukrainian culture is proclaimed in the "frontstage" discourse, while in the "back-stage" discourse, the lack of (self)recognition manifests itself through the symptom of being "more European than Europe". Attempts "to acquire ourselves via Europe" are complemented with the desire "to rescue Europe via acquiring ourselves". For citizens, "Europe" is a pathway to prosperity ("to build Europe at home"); yet, the content remains vague. A political struggle unfolds between the stakeholders of the captured state and public activists for the cornerstone ideas and principles, as well as for the trust of lay citizens as a political resource.
Downloads
Download data is not yet available.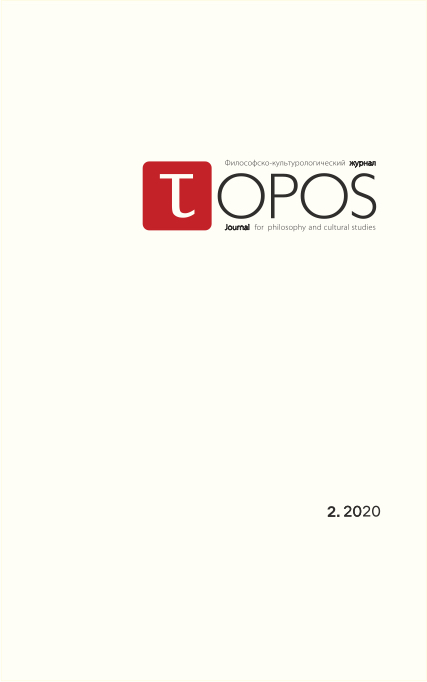 How to Cite
Korablyova, V. (2020). EUROPE AS AN OBJECT OF DESIRE: UKRAINE BETWEEN "PSYCHOLOGICAL EUROPE" AND THE "SOVIET MENTALITY". Topos, (2), 79-99. Retrieved from http://journals.ehu.lt/index.php/topos/article/view/1023
Section
GLOBAL, LOCAL, NATIONAL
Copyright (c) 2020 Valeria Korablyova
This work is licensed under a Creative Commons Attribution-NonCommercial-NoDerivatives 4.0 International License.
This journal allows the author(s) to hold the copyright without restrictions.