FURTHUR AND THE PROBLEM OF ANARCHIST IDIORRHYTHMY
Article
Keywords:
anarchism, community, idiorrhythmy, power, Furthur, nomadism, myth
Abstract
[In Russian]
This article analyzes the problem of creation and functioning of an anarchist community, which in its basis unites opposite values of individual autonomy and social necessity. The study is based on the thesis that nomadism (the idea of free movement) is more important for the successful realization of an anarchist ideal than the notion of place and territorial integrity. The connection between anarchist values of individual and collective is defined in the work by the concept of "idiorrhythmy" (Roland Barthes). The study of nomadic experience is largely based on the evidence of Ken Kesey and Merry Pranksters traveling on the Furthur bus through America in the summer of 1964 — from the West (La Honda) to the East (New York) and back. Analyzing the circumstances of this trip, the author concludes that the possibility of "idiorrhythmy" in anarchism is connected to the ideology's criticism of the mythological principles of space and the formation of special relations between the part and the whole.
Downloads
Download data is not yet available.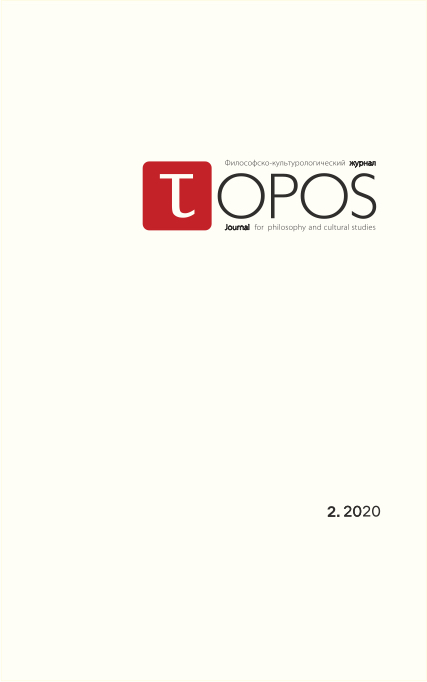 How to Cite
Martynov, M. (2020). FURTHUR AND THE PROBLEM OF ANARCHIST IDIORRHYTHMY. Topos, (2), 129-149. Retrieved from http://journals.ehu.lt/index.php/topos/article/view/1026
Section
IN SEARCH FOR A 'GOOD SOCIETY'
Copyright (c) 2020 Mikhail Martynov
This work is licensed under a Creative Commons Attribution-NonCommercial-NoDerivatives 4.0 International License.
This journal allows the author(s) to hold the copyright without restrictions.