ARTHUR FRANK'S NARRATIVE ETHICS IN THE CONTEXT OF EMMANUEL LEVINAS`S ETHICAL DOCTRINE
Article
Keywords:
chronic illness, suffering, narrative, embodied subject, ethical practice, Frank, Levinas
Abstract
[In Russian]
Contemporary medical practices are concentrated on technologies and scientific conceptualization of disease. It is significant to note that, in spite of huge and powerful technological resource of biomedicine, there are many people who suffer from chronic illnesses. This situation reveals the extreme need not only in rational, objective understanding of illness but turns our attention to the unique subjective experience of being seriously ill. It is important to recognize this necessity to develop different approaches that can help patients to live meaningful life after losing health.
There is a way to rethink about such kind of subjective multilayered experience from perspective of philosophical phenomenological tradition. Phenomenology of medicine provides decisive insights into personal becoming in serious illness. This article is dedicated to the role of ethical issues in expressing of being ill and addresses to narratives as a source of ethical inspiration. We argue, that considering the possibilities of medicine as ethical practice, first of all, we can find directions for real support of chronic patients.
Arthur Frank aims to analyze narrative ethics as a resource for transformation of a dark, wounded experience of being lost in crisis into a healing space of intersubjective relations. The paper concerns the problem of relation to others in the situation of senselessness in illness. We explain narrative as "ethical practice of the body" (Frank, 2013) within the Levinas`s ethical view of subjectivity as one-for-the-other. Levinas proposes the notion of subjectivity which enables philosophy to reopen an embodied subject as vulnerable, passive and at the same time responsible for the other. In some way Frank continues the Levanasian thought articulating the "pedagogy of suffering" when I as "the wounded storyteller" can teach others. During the process of storytelling-teaching I embody my ethical, social activity from the heart of vulnerability, weakness and passivity of being ill. Sharing my suffering with others via narratives and being responsible for my voice- I receive new impulse for recreating (remaking) body-self in ethical communication.
Downloads
Download data is not yet available.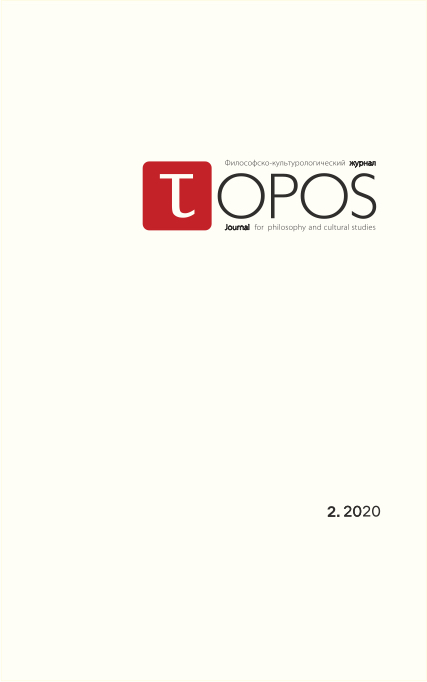 How to Cite
Yancheuskaya, K. (2020). ARTHUR FRANK'S NARRATIVE ETHICS IN THE CONTEXT OF EMMANUEL LEVINAS`S ETHICAL DOCTRINE. Topos, (2), 150-166. Retrieved from http://journals.ehu.lt/index.php/topos/article/view/1027
Section
IN SEARCH FOR A 'GOOD SOCIETY'
Copyright (c) 2020 Katsiaryna Yancheuskaya
This work is licensed under a Creative Commons Attribution-NonCommercial-NoDerivatives 4.0 International License.
This journal allows the author(s) to hold the copyright without restrictions.