SOVEREIGN POWER AND ETHICS OF NON-VIOLENCE: STRUCTURAL FOUNDATIONS OF CIVIL MOBILIZATION IN BELARUS
Article
Keywords:
Belarus, hegemony, antagonism, 'good society', ethical, political, sovereignty, sublime, protest movement
Abstract
[In English]
The article inquires into structural prerequisites of the unprecedented political mobilization and solidarity of Belarusians who opposed the Lukashenka regime in the framework of the presidential election campaign and in the post-election period in 2020. Author argues that the structuring of the political field and the nature of hegemony in Belarusian society were determined by a remarkable reconfiguration of the relationship between the ethical and the political. By the ethical is understood self-determination of plural community in terms of choice between the good and the bad. By the political — struggle for the right and opportunities to define laws/rules of social life and to control their implementation. The first part of the article is devoted to the analysis of the political antagonism that was characteristic of the election campaign after the creation of the joint headquarters by Sviatlana Tsikhanouskaya, Maria Kalesnikava and Veranika Tsapkala. It is shown that already at this stage a kind of ethical framing of political antagonism took place. The second part addresses the post-election period and thematizes a structural split between the ethical and the political that resulted from the outbreak of the state's unlimited physical violence. The split is conceived as an a priori structure that has determined new radical polarization in Belarusian society: on the one hand, there was the excess of the sovereign power (the sovereign's authorization of the use of the extraordinary violence), on the other hand, the ethics of nonviolence opposed to that excess by the plural democratic community. Author suggests to look at the post-electoral socio-political transformations in Belarus through the lenses of this confrontation between the ethics of nonviolence and the principle of sovereign power.
Downloads
Download data is not yet available.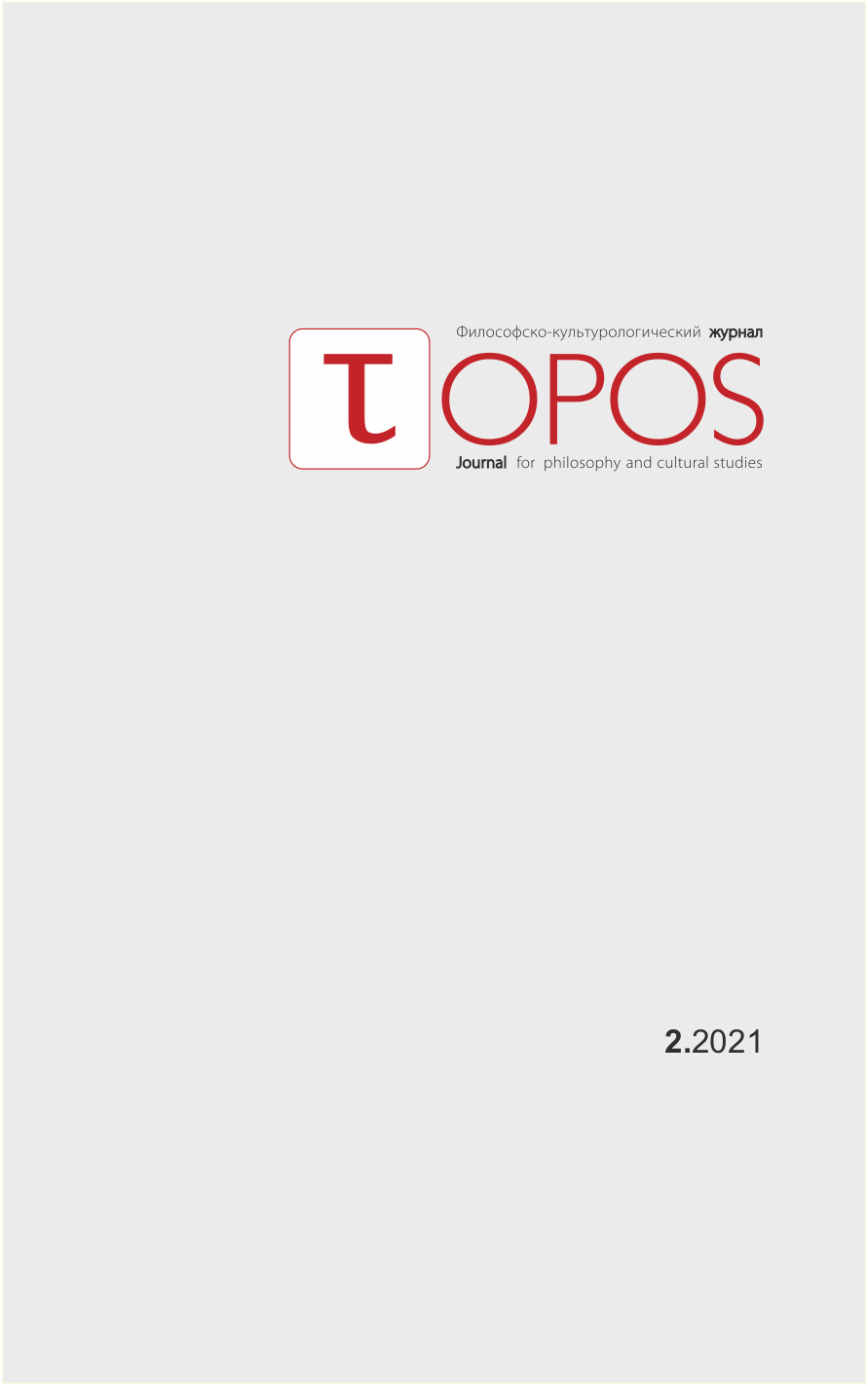 How to Cite
Shchyttsova, T. (2021). SOVEREIGN POWER AND ETHICS OF NON-VIOLENCE: STRUCTURAL FOUNDATIONS OF CIVIL MOBILIZATION IN BELARUS. Topos, (2), 119–144. https://doi.org/10.24412/1815-0047-2021-2-119-144
Section
ACTIVE CITIZENSHIP AND DEMOCRATIC PROTEST
Copyright (c) 2021 Tatiana Shchyttsova
This work is licensed under a Creative Commons Attribution-NonCommercial-NoDerivatives 4.0 International License.
This journal allows the author(s) to hold the copyright without restrictions. Topos Journal uses CC BY-NC-ND 4.0 license (license URL: http://creativecommons.org/licenses/by-nc-nd/4.0).