THE AUTONOMY PROJECT OF C. CASTORIADIS IN THE CONTEXT OF NEW COSMOPOLITANISM
Keywords:
autonomy, new cosmopolitanism, imagination, universalism, democracy, paideia
Abstract
The author addresses the prospects of the new cosmopolitan- ism project, which appears as a choice focused on individuality and its survival as an integrity in diversity. This reveals the relevance of Castoriadis's autonomy project. The author believes that Castoriadis's language of describing social reality can be used quite organically to characterise the latest trends in the development of cosmopolitan practices. The substantiation of the formulated assumptions is the purpose of this article. The article shows that new cosmopolitanism is an attempt to find an inclusive solution to the problem of universalism, which classical modernity and old cosmopolitanism failed to solve. The development of the discourse and practices of autonomy can become one of the effective means of such a solution. The main idea of the paper is that the projects of autonomy and new cosmopolitanism have similar goals and a direction, and they are a means of implementing cosmopolitan attitudes, or the process of cosmopolitanization. New cosmopolitan theories speak primarily of others, of otherness and autonomy. Autonomous societies can develop and implement cosmopolitan programs. If there is no adequate reflexivity in a heteronomous society, then autonomous societies are reflexive by their very nature. The new cosmopolitanism revives the project of autonomy, takes it from a purely theoretical dimension to a practical one, and allows to discuss its practical implementation. To clarify this parallel, it is important to consider Castoriadis's interpretation of the political dimension of social life. In this case, we are talking about developing cosmopolitan citizenship, which represents the highest level of individual autonomy. The article shows the most important role of creative imagination in its interpretation by Castoriadis in solving the identified problems and establishing various institutions of society. The article concludes that paideia is the central dimension of any policy of autonomy, which gives form to social chaos. Thus, we stop to divide the human world between 'us' and 'them' — us: the only real human beings; the others: savages, barbarians, heathens, we stop considering our representation of the world as the only meaningful one. This is the essence of cosmopolitanism as it is interpreted by the new cosmopolitanism.
Downloads
Download data is not yet available.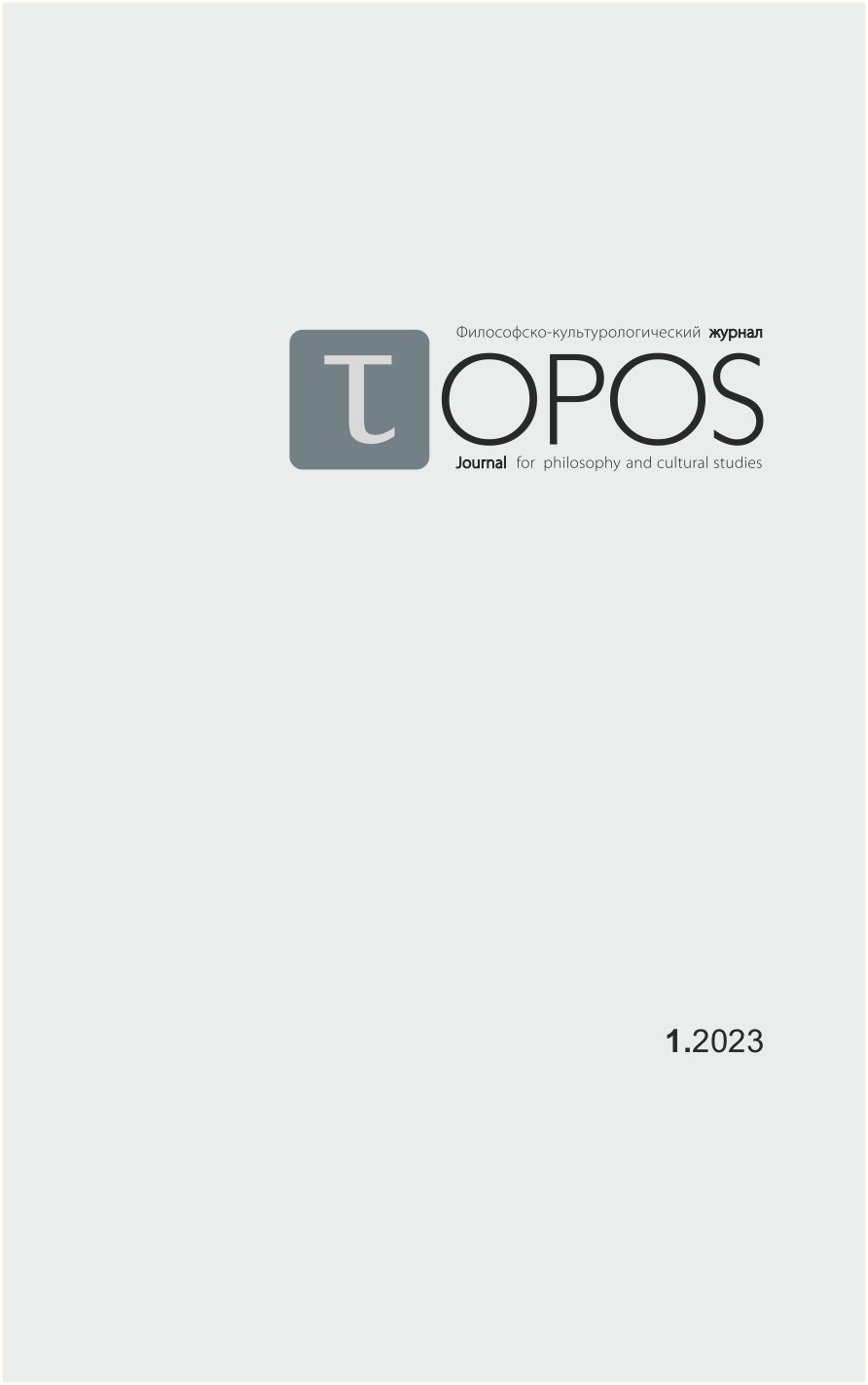 How to Cite
Miniankou, R. (2023). THE AUTONOMY PROJECT OF C. CASTORIADIS IN THE CONTEXT OF NEW COSMOPOLITANISM. Topos, (1), 21-43. Retrieved from http://journals.ehu.lt/index.php/topos/article/view/1200
Section
FOR THE 100TH ANNIVERSARY OF THE BIRTH OF CORNELIUS CASTORIADIS
This journal allows the author(s) to hold the copyright without restrictions. Topos Journal uses CC BY-NC-ND 4.0 license (license URL: http://creativecommons.org/licenses/by-nc-nd/4.0).