THE DYNAMIC CONCEPTION OF THE SOCIAL IN THE PHILOSOPHY OF CORNELIUS CASTORIADIS
Vladimir Fours

European Humanities University

Veranika Furs
Keywords:
Castoriadis, psychoanalysis, post-Marxism, social institutions, social imaginary significations, "magma", duality of establishing and established, political project of autonomy
Abstract
The article presents a reconstruction of the dynamic conception of the social in the philosophy of Cornelius Castoriadis. A meticulous study of the philosopher's most important works reveals, on the basis of various ideas about society and politics, the original version of his integral conception of the social. The reconstruction of this conception required a four-step study: (1) an analysis of his critique of "naïve realism" in the perception of social life; (2) an analysis of the method of revealing a symbolic component of social "things" in the interpretation of social institutions as functional-symbolic networks; (3) a study of the thematization of the virtual dimension of social life (Castoriadis's construction of the metaphoric ontology of the "magma" of social imaginary significations, his perception of society as a dynamic ("social-historic") formation, an elucidation of the duality of establishing and established); (4) an analysis of the way of a justification of a political project of autonomy. Our reconstruction demonstrates that the idea of autonomy is not a consequence but a cause of Castoriadis's dynamic conception of the social. Nevertheless, in the context of the notion of "multiple modernities", the idea of autonomy, being a key characteristic of "modernity", can be understood not as universal content but as a universal form. The regulatory horizon of "politics" (of the project of autonomy) is determined from the reverse — depending on what is identified as heteronomy in a given set of concrete circumstances. The interpretation we propose will allow us to proceed more consistently from the principle of the diversity of "modernities". It seems, also, that Castoriadis's position itself is characterized by two "defects": first, his conception of the social-historical world is based on the metaphoric ontology of the "magma", and, second, the "philosophy of autonomy" is dualistic.
Downloads
Download data is not yet available.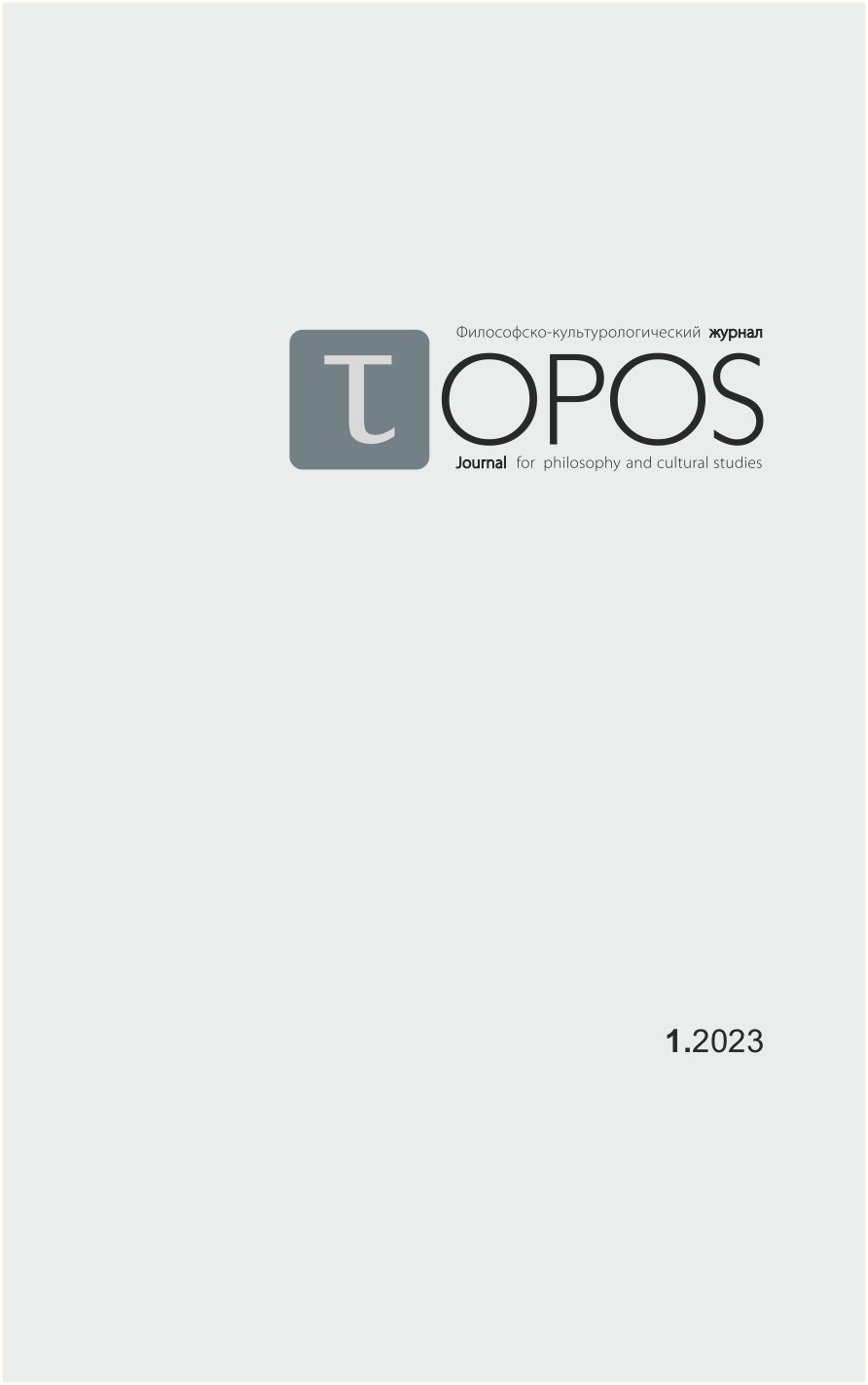 How to Cite
Fours, V., & Furs, V. (2023). THE DYNAMIC CONCEPTION OF THE SOCIAL IN THE PHILOSOPHY OF CORNELIUS CASTORIADIS. Topos, (1), 105-120. Retrieved from http://journals.ehu.lt/index.php/topos/article/view/1204
Section
FOR THE 100TH ANNIVERSARY OF THE BIRTH OF CORNELIUS CASTORIADIS
This journal allows the author(s) to hold the copyright without restrictions. Topos Journal uses CC BY-NC-ND 4.0 license (license URL: http://creativecommons.org/licenses/by-nc-nd/4.0).