ALTERITY OF THE OTHER IN EVERYDAY LIFE: SUBJECTIVITY, PROXIMITY, VULNERABILITY
Article
Keywords:
Other, subjectivity, proximity, responsibility, alterity, vulnerability, Levinas
Abstract
[In Russian]
The paper is devoted to the notion of the Other in the context of proximity and alterity interpreted by E. Levinas in his work Otherwise than Being or Beyond Essence. The Other is regarded as a neighbor (le prochain) in relations one-for-the-other.
The neighbor who is completely different from me. This mode of relations, when I am responsible for mistakes of others as a passive hostage (l'otage) without common presence and reciprocity – provokes a «latent birth of subject». Levinas reopens an embodied subjectivity, where proximity as subjectivity is realized not on the surface of consciousness and representation but «situated» in significance of vulnerability and suffering. The human subject is not reduced to the self-consciousness and the necessity of thematization; the meaning of the approach is not placed in the manifestation of Being but in extra-ordinary and ec-centric Otherwise than Being.
Downloads
Download data is not yet available.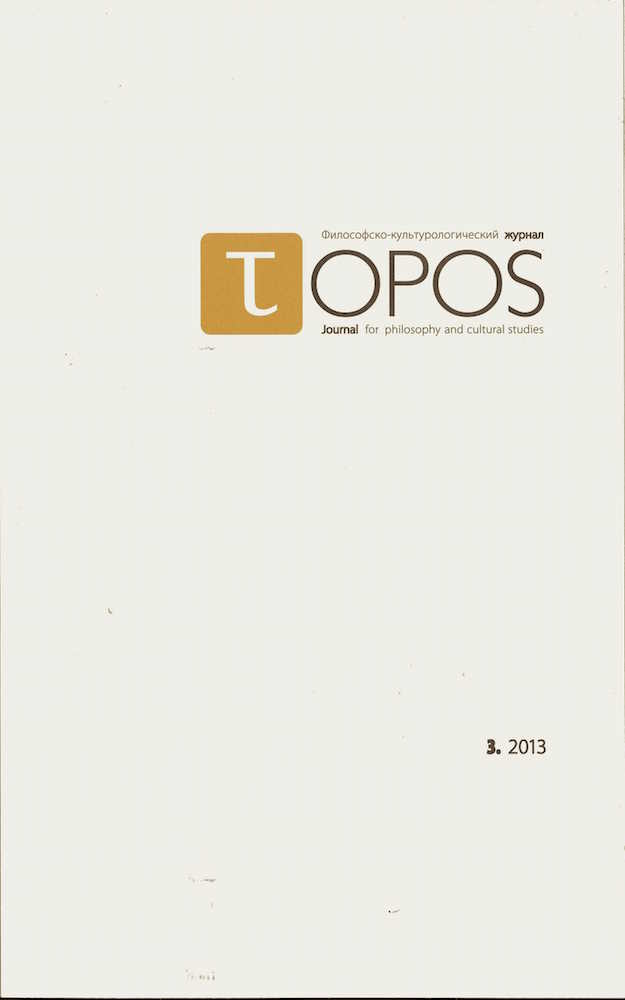 How to Cite
Янчевская, Е. (2013). ALTERITY OF THE OTHER IN EVERYDAY LIFE: SUBJECTIVITY, PROXIMITY, VULNERABILITY. Topos, (3), 26-33. Retrieved from http://journals.ehu.lt/index.php/topos/article/view/341
This journal allows the author(s) to hold the copyright without restrictions.