A THOUSAND TECHNOLOGIES: FANTASY ON RHIZOME, EVOLUTION OF MODERNITY AND THE DEATH OF SPONTANEITY
Article
Keywords:
rhizome, technological obsession, information age, hypermodern, virus
Abstract
[In Russian]
One of the very popular statements about contemporary cyberspace is that internet has a rhizomatic structure. In this article I will provide arguments against this point of view by describing contemporary state of IT as a continuation of modern approaches. Rhizome is a very popular postmodern concept of Gilles Deleuze and Félix Guattari. Authors suggest an alternative model of reality's logic. They want to replace the old and obsolete modern hierarchical solid structure with a flexible model. The new model opposes everything we call organization (bureaucracy, institutions, etc.) with new flexible and unpredictable scheme. This universal type of future includes also time and space relationships in general. It neglects definitions of «space», «past» and «future». Basically rhizome is all about relativization and decentralization of everything we know as modern. This point of view is very similar to the manifest of internet in particular and IT in general in the 1990s. Technological evangelists of that time interpreted technologies as a new teleology of human kind. They believed that technologies can and should challenge structure of everything including human body. But today as Paul Virilio argued we live in the world of consumer technologies that are far from both utopias of rhizome and technological evangelists. Contemporary IT world is overwhelmed with structural rational mechanisms. Rhizome as a concept, which can be used as indicator of death of modernity, was a temporary crisis, moment of uncertainty. Now the system can reproduce such crises and simulate the presence of rhizome itself.
Downloads
Download data is not yet available.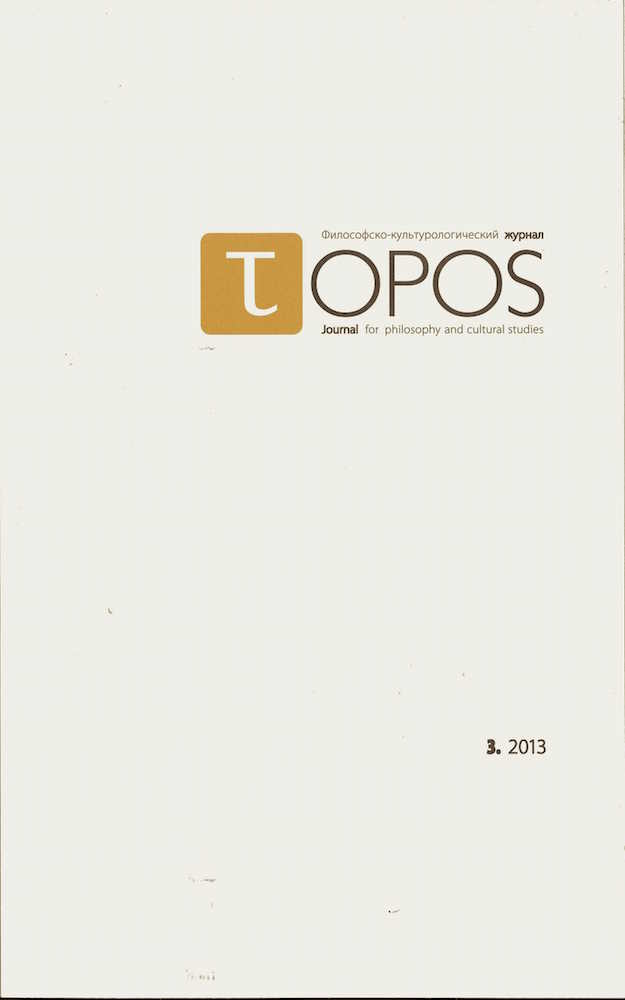 How to Cite
Бойченко, Д. (2013). A THOUSAND TECHNOLOGIES: FANTASY ON RHIZOME, EVOLUTION OF MODERNITY AND THE DEATH OF SPONTANEITY. Topos, (3), 81-97. Retrieved from http://journals.ehu.lt/index.php/topos/article/view/347
This journal allows the author(s) to hold the copyright without restrictions.