VISUAL THINKING IN ANTIQUE MATHEMATICS AND PHYSICS
Article
Keywords:
visual thinking, science visualization, ancient Greece, physics, mathematics, atomism
Abstract
[In Russian]
The objective of the paper is to discuss problems of visualization of knowledge in natural sciences such as mathematics and physics. We will start from introducing the concept of visual thinking proposed by a perceptual psychologist Rudolf Arnheim. Then we will shortly mention its modern role. Since the 18–19 cc. visual thinking has been separated from the scientific field and it has been banned to use it as an intellectual instrument in research processes. But we will show that this was not the point in the previous periods of natural sciences history. We will prove using mathematics and physics context that in ancient Greece visual thinking often guided researches and played an important role in the cognitive process. We will also describe how the role of visual thinking evolves. Our attention would be directed to natural philosophy of ancient Greece. We will discuss ancient math foundation theories and brie#y outline their connection with some modern physical theories. !en we will in detail discuss the way visual thinking manifests itself in the theories of Greek atomists.
Downloads
Download data is not yet available.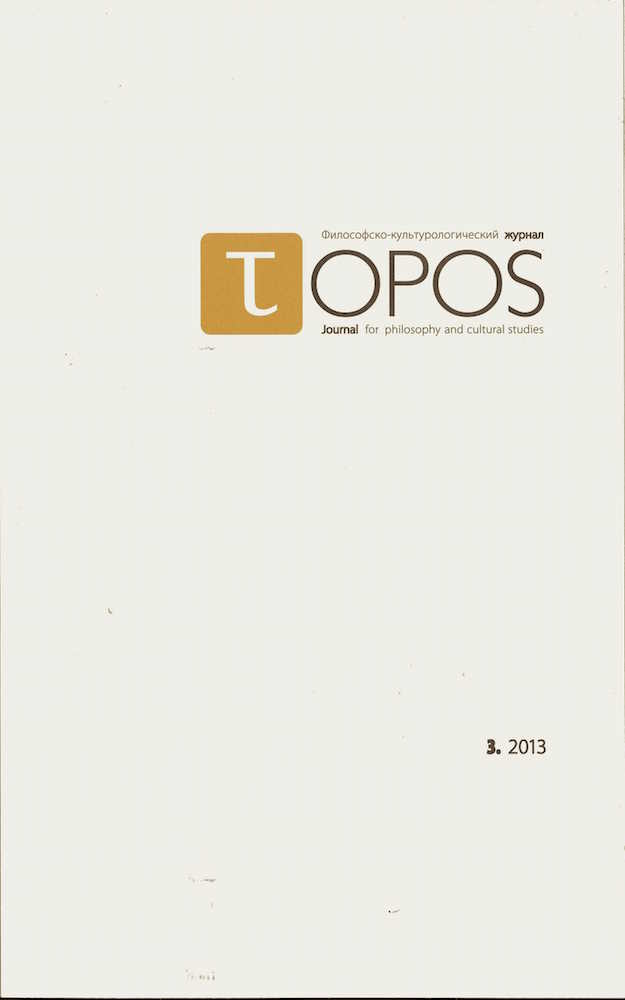 How to Cite
Жук, М. (2013). VISUAL THINKING IN ANTIQUE MATHEMATICS AND PHYSICS. Topos, (3), 116-132. Retrieved from http://journals.ehu.lt/index.php/topos/article/view/349
Section
WINNER OF THE RESEARCH PAPERS CONTEST AMONG YOUNG SCHOLARS
This journal allows the author(s) to hold the copyright without restrictions.