BELARUSIAN PROTESTS OF 2020 IN COSMOPOLITAN DIMENSION
Article
Keywords:
new cosmopolitanism, globalization, universalism, cosmopolitan imagination, everyday cosmopolitanism, new sociality
Abstract
[In English]
The author bases upon the idea of forming a new subject of socio-political activity in Belarus at the present stage. The Belarusian revolution is essentially an innovative social process, which requires a new theoretical language to describe it. The source of the current revolutionary situation in Belarus is the conflict between the social archaic and the contemporaneity. We are witnessing the struggle of traditionalism (of modern type) with the need to construct models of social life for the 21st century. The global turn, in which Belarus is naturally included, requires us to rethink the methods and models for solving the traditional social problem of the relationship between universalism and particularism. The author believes that the most adequate way to interpret this process is using the language of the cosmopolitan theory, which is experiencing its revival in the format of a new cosmopolitanism. We are talking about comprehending a simultaneously shared and plural world by social actors, about a nature of their activity in such a world. Cosmopolitanism — as a worldview, disposition, and social practice — is associated with a conscious openness to the world and its cultural differences, the ability to look at oneself through the eyes of others. Of particular importance is the establishing of the so-called everyday cosmopolitanism. The author reveals the issue posed by the example of forming a new sociality in Belarus, the contemporary understanding of the national dimension of social life, the moral and ethical nature of the Belarusian revolution, which especially brings it closer to the cosmopolitan social program. Belarusians have entered the process of cosmopolitan socialization, which is understood as the process of learning the rules of navigation in the transnational dimensions of the surrounding world.
Downloads
Download data is not yet available.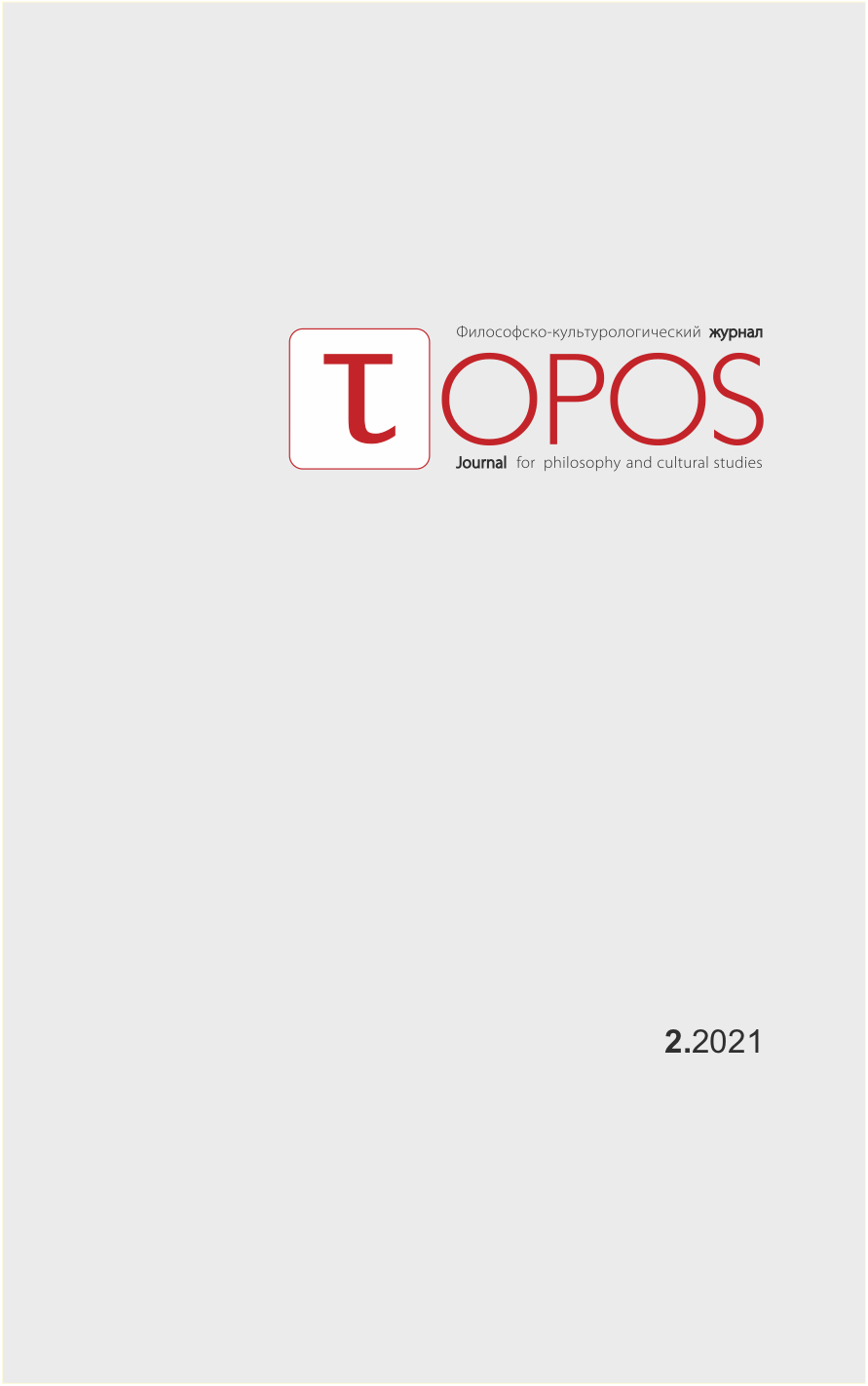 How to Cite
Miniankou, R. (2021). BELARUSIAN PROTESTS OF 2020 IN COSMOPOLITAN DIMENSION. Topos, (2), 96–118. https://doi.org/10.24412/1815-0047-2021-2-96-118
Section
ACTIVE CITIZENSHIP AND DEMOCRATIC PROTEST
Copyright (c) 2021 Ryhor Miniankou
This work is licensed under a Creative Commons Attribution-NonCommercial-NoDerivatives 4.0 International License.
This journal allows the author(s) to hold the copyright without restrictions. Topos Journal uses CC BY-NC-ND 4.0 license (license URL: http://creativecommons.org/licenses/by-nc-nd/4.0)