THE PHENOMENON OF WOMEN IN WHITE: THE GENDER DIMENSION OF THE BELARUSIAN PROTESTS OF THE SECOND HALF OF 2020-EARLY 2021
Article
Keywords:
social movements, Belarusian women's protests, women in white, white marches, protests under authoritarianism, peaceful protests, differential valence of the sexes, history of women's protests, women in black
Abstract
[In Belarusian]
The subject of this article is the phenomenon of women in white who came out in the streets of Belarusian cities to silently protest against the violence of the dictatorship and to show solidarity with those arrested, beaten and killed by the dictatorial police. This form of peaceful protest by women is analyzed from a historical point of view, but also compared to other protest movements found in democracies (Belgium, France) and in dictatorships (Cuba, Argentina in 1976 -1983). It is interesting to note that in the 19th century Belarus already experienced such a women's protest movement known as a movement of women in black.
The women's protests also known as the white marches have become the object of political, sociological, ethnological and gender interest. The phenomenon is analyzed in the text from the perspective of these disciplines. The starting point of the peaceful protest study is the perspective of social movements in general. Gradually a gender perspective and especially the specificity of social movements under the dictatorship are added to the analysis. An approach to gender ethnology and in particular the use of Françoise Héritier's concept of differential valence of the sexes are especially enriching to understanding the women in white movements. Finally, the comparison to other women in white movements that exist today or have existed before allows us to consider possible scenarios of its evolution.
Downloads
Download data is not yet available.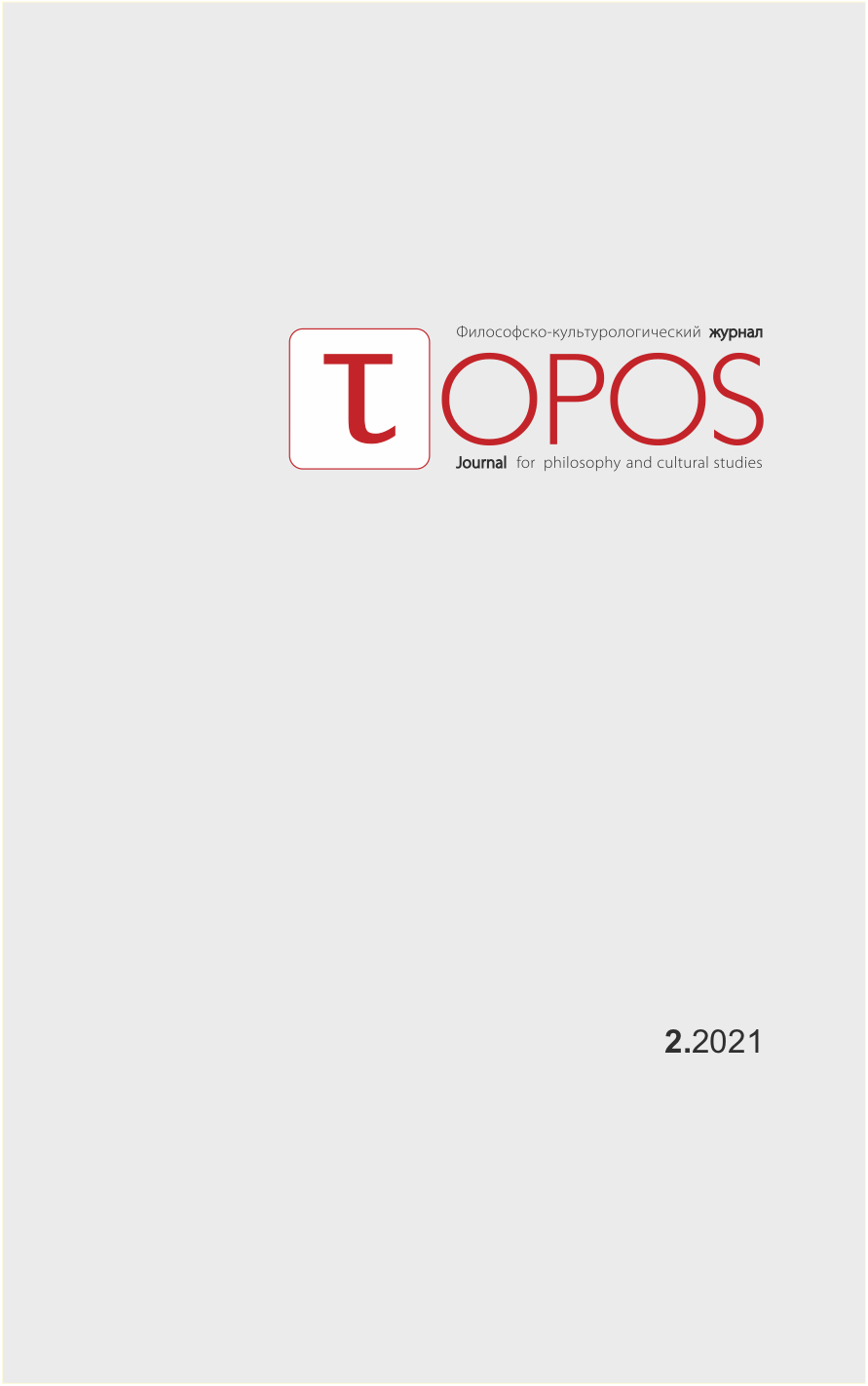 How to Cite
IvanoŭU. (2021). THE PHENOMENON OF WOMEN IN WHITE: THE GENDER DIMENSION OF THE BELARUSIAN PROTESTS OF THE SECOND HALF OF 2020-EARLY 2021. Topos, (2), 150–174. https://doi.org/10.24412/1815-0047-2021-2-150-174
Section
GRASSROOTS: INITIATIVES AND SELF-REFLECTION
Copyright (c) 2021 Uladzislaŭ Ivanoŭ
This work is licensed under a Creative Commons Attribution-NonCommercial-NoDerivatives 4.0 International License.
This journal allows the author(s) to hold the copyright without restrictions. Topos Journal uses CC BY-NC-ND 4.0 license (license URL: http://creativecommons.org/licenses/by-nc-nd/4.0)