UKRAINIAN PHRONESIS: BOTTOM-UP RESISTANCE AND THE BANALITY OF GOODNESS
Keywords:
Ukrainian resistance, grassroots practices, humanity, banality of goodness, instrumental rationality, phronetic action
Abstract
The article opens with the author's personal account of living through the very first days of the Russian full-scale invasion in Ukraine, with the turning point being the proliferation of cases of grassroots resistance intertwined with mockery and humour. Laughter became a medicine against the war traumas and paralysing fears; it also signalled the moral bankruptcy of the aggressor and the existential choice of the Ukrainian polity to defend itself. The author provides a conceptual alternative to disseminated claims of the allegedly outdated heroic ethos in present-day Ukraine (Habermas 2022), by framing grassroots resistance of Ukrainian citizens — in a paraphrase of Hannah Arendt — as 'the banality of goodness': when essentially courageous deeds are done and justified in a routine, matter-of-fact way. This mode of action, driven by the intrinsic understanding of the 'right' moral choices aligned with the values and beliefs of someone, is captured by the Aristotelian notion of phronesis as exercising values in daily life. The author argues that multiple — and mutual — misreadings between Russia, Ukraine, and the collective West (however heterogeneous and vague the latter entity is) were defined by their divergent modes of rationality, where phronetic rationality manifested in Ukraine became opposed to different modes of instrumental rationality elsewhere. The article concludes with the suggestion that phronetic practices as ad hoc solutions to unprecedented challenges will be increasingly demanded in today's turbulent world, and the Ukrainian case might provide useful templates for future phronetic praxis.
Downloads
Download data is not yet available.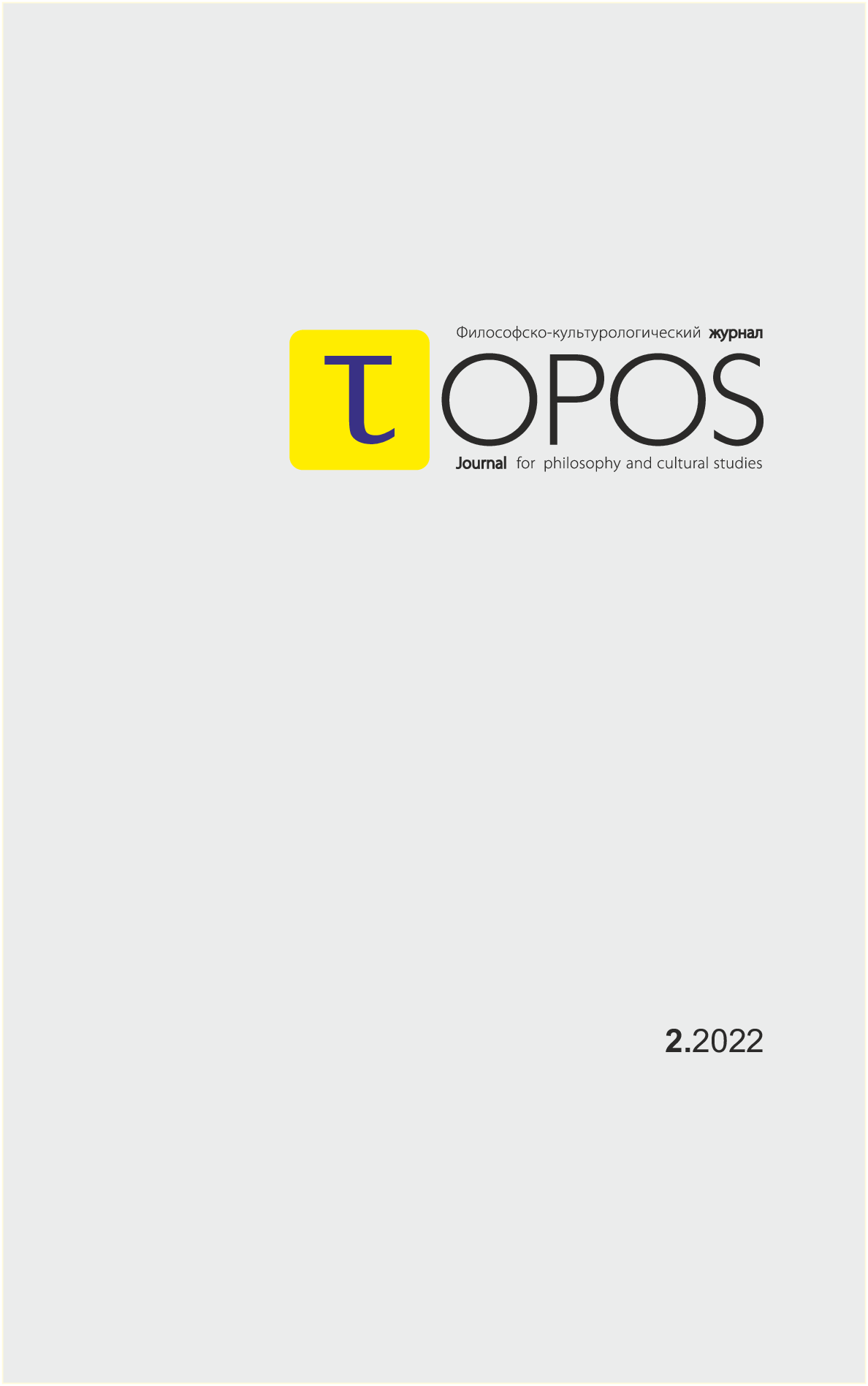 How to Cite
Korablyova, V. (2022). UKRAINIAN PHRONESIS: BOTTOM-UP RESISTANCE AND THE BANALITY OF GOODNESS. Topos, (2), 48-55. https://doi.org/10.24412/1815-0047-2022-2-48-55
Section
TRANSFORMATION OF SOCIETY AND ACADEMIA IN THE WAKE OF THE RUSSIAN WAR IN UKRAINE
This journal allows the author(s) to hold the copyright without restrictions. Topos Journal uses CC BY-NC-ND 4.0 license (license URL: http://creativecommons.org/licenses/by-nc-nd/4.0).