Tumults of Little Hans and the Rumble of Times
Article
Keywords:
decentration, noise, drives, revolution, locomotive
Abstract
[In Russian]
In the beginning of XXI c. it is quite possible to state the
mass-cultural end of the Freudian decentered subject. Instead of
it there is ideologically dominant re-centered cognitive-behavior
individual. That is why we think it is important to come back
today to the points in the history of the Western culture when the
revolutions of decentration took place. In this text– Noises of the
Little Hans and Hum of Time– there are some principle ¦gures
of the decentration revolution: e Little Hans, Freud, Lacan,
Russolo, Schoenberg, Avraamov and also a displaced horse and a
coming locomotive.
Downloads
Download data is not yet available.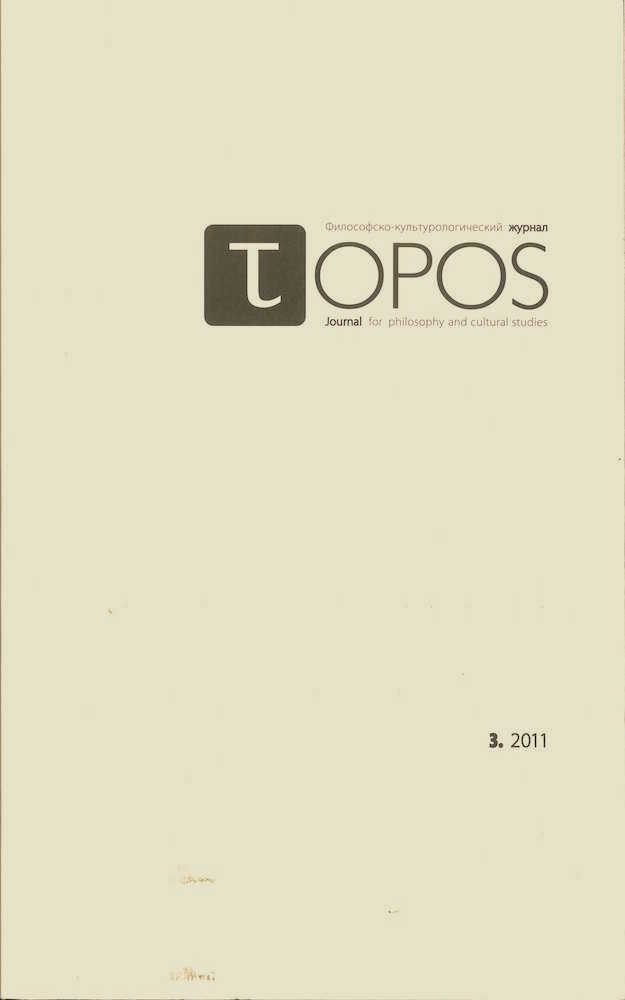 How to Cite
Мазин, В. (2020). Tumults of Little Hans and the Rumble of Times. Topos, (3), 123-138. Retrieved from https://journals.ehu.lt/index.php/topos/article/view/648
Section
CLINICAL CASES AND PSYCHOBIOGRAPHY IN HISTORICAL CONTEXT
This journal allows the author(s) to hold the copyright without restrictions. Topos Journal uses CC BY-NC-ND 4.0 license (license URL: http://creativecommons.org/licenses/by-nc-nd/4.0).