DEALING WITH DEPRESSION: SHIFTS IN APPROACHES TO EMOTIONAL SELF-CARE IN MINSK
Article
Keywords:
antidepressants, Belarus, depression, post-communist transition, emotion regulation, mental health beliefs
Abstract
[In English]
This article presents results of one of the parts of the empirical study carried out in 2017 by the research group. It is concentrated on the attitudes of citizens of the Belarusian capital towards antidepressant use and other forms of depressive disorder treatments. The author explores how people in Minsk tackle emotional and psychological problems. The research objectives are (1) to identify which opinions about depression are widespread among Minskers; (2) to detect the main trends in their attitudes towards the use of antidepressants; (3) to determine generational differences in perceptions of depression and its treatment. In this research, the mixed-methods approach was employed. In August and September of 2017, three FGIs on ideas about depression and ways of dealing with it were conducted in three different age groups. In the article, it is suggested that the acceptance of self-care practices among Minskers is a sign of transitional society. In particular, it deals with perspectives on antidepressants use and counselling as practices that contradict the Soviet legacy of dismissing emotional problems and mood disorders.
Downloads
Download data is not yet available.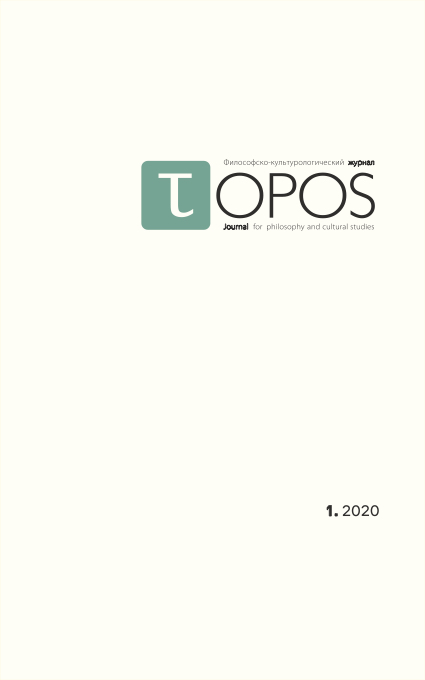 How to Cite
Kovtiak, E. (2020). DEALING WITH DEPRESSION: SHIFTS IN APPROACHES TO EMOTIONAL SELF-CARE IN MINSK. Topos, (1), 76-85. Retrieved from http://journals.ehu.lt/index.php/topos/article/view/1001
Section
SELF IN THE ERA OF PSYCHOPHARMACOTHERAPY
Copyright (c) 2020 Elisabeth Kovtiak
This work is licensed under a Creative Commons Attribution-NonCommercial-NoDerivatives 4.0 International License.
This journal allows the author(s) to hold the copyright without restrictions.