PRICE AND VALUE IN THE FIELD OF CANCER CARE IN RUSSIA: THE CASE OF AN INNOVATIVE MEDICINE FOR BREAST CANCER
Article
Keywords:
marketization, trastuzumab, valuation, quality, power, legitimacy, palliative care
Abstract
[In English]
This article discusses cultural, institutional and political foundations of the price formation for a key line medicine that treats the type HER2+ breast cancer in Russia. The social biography of trustuzumab, an innovative targeted cancer drug in question, is used as an empirical example — widely famous and well described. On the Russian pharmaceutical market, trustuzumab is offered under the brand name Herceptin (supported by the Swiss Roche) and as a local biosimilar Gertikad (produced by Biocad, the Russian's agship biotech).
The medicine prices originate from structures, institutions, politics and interrelationships as well as from cultural frames and cognitive mindscapes. They convey social meanings significant for those people who produce, trade and purchase the drug. It is assumed that the prices for innovative anti-cancer medicine are separated from their production costs. Furthermore, they are considered unfair. Whereas most patients hope and believe that anti-cancer drugs offer a long-term cure, empirical evidence demonstrates that in practice, «the gains in survival time associated with innovative anti-cancer drugs are typically measured in months, not years». Whether this reality meets the hopes — a great question.
Methodologically, the article combines the results of ethnographic study on cancer care in Russia with elements of netnography and desk research. Being at the epicenter of controversial social and political processes, the cancer care field in Russia is extremely restricted. All the more so, when the ultra-high prices for anti-cancer drugs come in question. Therefore, along with in-depth interviews with marketing specialists of pharmaceutical companies and oncologists, the study relies on already existing accounts of governmental and pharmaceutical representatives, scientists, and leading oncologists as well as on the published results of clinical testing of the studied drug and available cancer market analytics.
The study reconstructs the value chain behind money prices of anti-cancer drugs in Russia, displays the ambivalence faced by key institutional actors in the organizational field and shows how the inconsistency of institutional interests and lack of cooperation contribute to the financial toxicity of current methods of anti-cancer measures in Russia. Diverse empirical data from ethnography of cancer care in Russia suggests that behind the façade of normalization is the manipulative argument that absolute value of human life makes it priceless, whilst the excessive pricing for innovative anti-cancer drugs is just a symptom of the pathological «promises and hope economy» surrounding cancerophobia. Hence, to make promising anti-cancer drugs more affordable, one should revise structure, institutions, politics, interrelationships, cultural and cognitive mindscapes that justify current attitudes and approaches to cancer, the value chain of promising anti-cancer drugs and its derivative — financial costs.
Downloads
Download data is not yet available.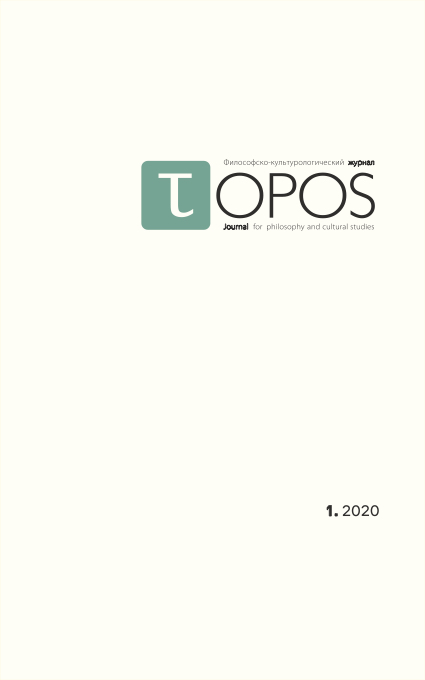 How to Cite
Berdysheva, E. (2020). PRICE AND VALUE IN THE FIELD OF CANCER CARE IN RUSSIA: THE CASE OF AN INNOVATIVE MEDICINE FOR BREAST CANCER. Topos, (1), 86-110. Retrieved from http://journals.ehu.lt/index.php/topos/article/view/1005
Section
ECONOMY AND NARRATIVES OF THE "REMISSION SOCIETY"
Copyright (c) 2020 Berdysheva Elena
This work is licensed under a Creative Commons Attribution-NonCommercial-NoDerivatives 4.0 International License.
This journal allows the author(s) to hold the copyright without restrictions.