COMING OUT IN THE «REMISSION SOCIETY»: TO ARTHUR FRANK'S THEORY OF TESTIMONY
Article
Keywords:
narrative, sickness, testimony, coming out, stigma, suffering, medical humanities
Abstract
[In English]
The article is devoted to topical discussions on the autobiographical narratives about disease, which are the most important content of modern culture. Today, first-person accounts of the disease regularly feature on social networks and blogs, appear as books, and they are also used for documentary theatrical productions in the genre of verbatim. The article provides specific cases of such publications in Russia. These stories are hotly debated among literary and art critics as well as among ordinary people, who in one way or another should react here and now to the story told by them. The debate is about how to evaluate these stories and how the listener/viewer/reader should react to them. The article introduces the history of a controversy over this issue that started in the USA in the 1980s.
On the one hand, this phenomenon is considered by experts (philosophers, sociologists) through the prism of hermeneutics of suspicion and fits into the competitive economy of affect, victimization and populism. Another view of this phenomenon is developed in the field of social and human studies of medicine which take into account the real everyday motives of those who create first-person stories of illness and those who read them. Representatives of medical humanities reveal the most important ethical and social function of illness stories in social relationships.
The article draws attention to the conceptual resources of one of the most famous and authoritative theories in the world science, which develops a similar, second, view on the essence of narratives about the illness in the first person. In particular, the article explicates the key theses of the theory of «wounded storyteller» in the «remission society» developed in the sociology of medicine by Canadian sociologist and ethicist Arthur Frank. Arthur Frank interprets the story of the illness in the context of ethics and politics of evidence, destigmatization and new post-colonial experience of the illness as a practice of care and «pedagogy of suffering». In a number of his works, among which there is a personal oncology diary, many theoretical studies and analysis of specific patient narratives, Frank offers to rethink the content of a «sick role» which is classical for the modern era of biomedicine. He shows the inevitable creation by patients of this kind of oral and written narratives in «remission society», their epistemological and communicative-ethical importance and necessity, and justifies his thought by author's conceptualizations from the field of the phenomenology of suffering, the phenomenology of the body in the illness and the typology of patient storytelling.
Downloads
Download data is not yet available.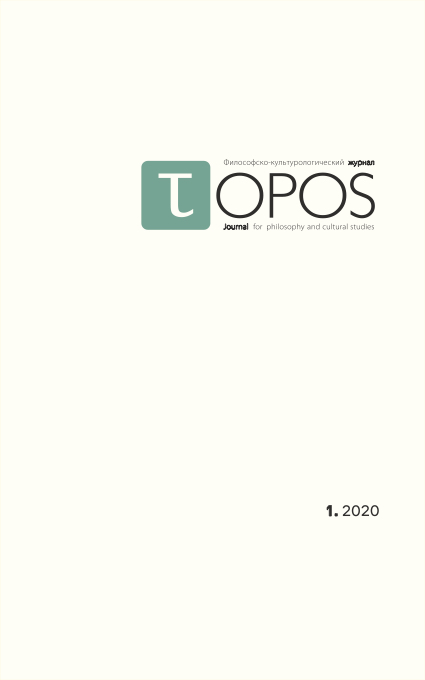 How to Cite
Lekhtsier, V. (2020). COMING OUT IN THE «REMISSION SOCIETY»: TO ARTHUR FRANK'S THEORY OF TESTIMONY. Topos, (1), 111-136. Retrieved from http://journals.ehu.lt/index.php/topos/article/view/1006
Section
ECONOMY AND NARRATIVES OF THE "REMISSION SOCIETY"
This journal allows the author(s) to hold the copyright without restrictions.