BEYOND NATURALISM AND SOCIAL CONSTRUCTIONISM: THE FUNCTION OF PHENOMENOLOGY IN PAIN RESEARCH
Article
Keywords:
pain research, phenomenology, naturalism, social constructionism, definition of pain, theories of pain
Abstract
[In English]
The article offers an account of naturalism and social constructionism conceived as the dominant methodological standpoints in contemporary pain research. Besides presenting these methodological orientations, the essay also shows in which sense phenomenology constitutes a viable alternative to them. The paper argues that naturalism in pain research can take two forms, extreme or moderate. In its extreme form, naturalism identifies pain with the physiological mechanism, understood as a brain state. In its moderate form, it identifies pain as a psychological response to physiological stimuli. Besides clarifying the fundamental ontological and methodological commitments of naturalism, the article gives a brief account of the dominant theories of pain — the specificity theory, the pattern theory, the affect theory, and the gate control theory — and argues that they all fully subscribe to the methodological and ontological principles of naturalism. The paper further argues that the chief strength of a naturalistic conception of pain lies in its capacity to answer the question of the meaning of pain, clarifying this meaning biologically either as a means of avoidance or as a repair system. Furthermore, the article suggests that IASP definition of pain also relies on the naturalistic conception of pain outlined here. Just like naturalism, social constructionism in pain research can be understood either in its extreme or moderate form, depending on whether one argues that the experience of pain, or the reaction, expression, and conception of pain experience is shaped socio-historically. The paper argues that the social constructionist standpoint in pain research remains to this day without definition. The article also presents the phenomenological standpoint in pain research conceiving of it as a non-reductive methodology to thematize the experience of pain. The paper furthemore sketches a novel conception of pain that is grounded in phenomenological principles as follows: pain is an aversive sensory feeling which can only be given in original first-hand experience and which has four essential qualifications, namely it is temporally extended, localizable within the body, has a certain intensity and a distinct experiential quality. This definition suggests that pain is neither a naturalistic, nor a socio-cultural phenomenon. Rather, pain is a lived experience, and only by modifying this experience can we render it an appropriate scientific theme, which can then be studied in accordance with the established principles of naturalism or social constructionism.
Downloads
Download data is not yet available.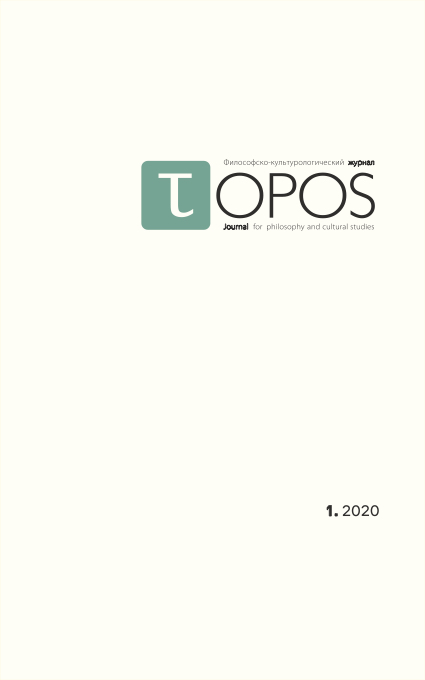 How to Cite
Geniusas, S. (2020). BEYOND NATURALISM AND SOCIAL CONSTRUCTIONISM: THE FUNCTION OF PHENOMENOLOGY IN PAIN RESEARCH. Topos, (1), 137-157. Retrieved from http://journals.ehu.lt/index.php/topos/article/view/1007
Section
PHENOMENOLOGY OF PAIN
Copyright (c) 2020 Saulius Geniusas
This work is licensed under a Creative Commons Attribution-NonCommercial-NoDerivatives 4.0 International License.
This journal allows the author(s) to hold the copyright without restrictions.