CONTEMPORARY POST-IDEOLOGIES: «HYBRID IDEOLOGIES», OR «NEW MYTHOLOGIES» AS A FACTOR OF CONSTITUTING OF POST-MODERN SOCIAL FIELD
Article
Keywords:
post-ideology, new mythologies, hybrid ideologies, the critique of ideology, post-politics, propaganda, poststructuralism, post-Marxism
Abstract
[In Russian] 
The post-ideologies today are one of the key factors in the constitution of politics and the formation of the identity of a human. One would treat them as new mythologies (for establishing a syncretic worldview on the foundation of the fundamental faith, or constitutive myth(s), hybrid ideologies (relying on the hybrid nature of their origin and interconnection of constituent parts) or post-ideologies (as reflected in the time of their emergence after the traditional ideologies and instead of them). The article deals with the difference between contemporary post-ideologies and the classical understanding of ideology, critically assesses the use of the concept of «post-ideology» in modern social critical theory. In addition, the main mechanisms of its formation are analyzed by specific examples and the main ways of its impact on the screen of mass consciousness are indicated.
Downloads
Download data is not yet available.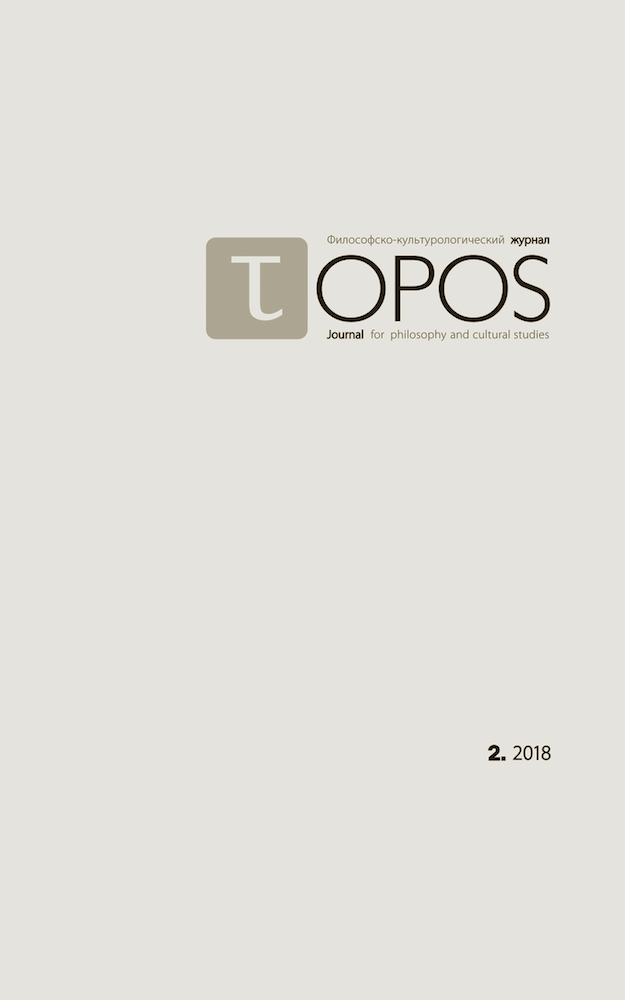 How to Cite
Барковский, П. (2018). CONTEMPORARY POST-IDEOLOGIES: «HYBRID IDEOLOGIES», OR «NEW MYTHOLOGIES» AS A FACTOR OF CONSTITUTING OF POST-MODERN SOCIAL FIELD. Topos, (2), 58-86. Retrieved from http://journals.ehu.lt/index.php/topos/article/view/192
Section
TRANSFORMATIONS OF MODERNITY AND «NEW WARS»
This journal allows the author(s) to hold the copyright without restrictions.