HERMENEUTICS OF WITNESS AS A PROGRAM OF INTERPRETATION OF WAR
Article
Keywords:
witness, the paradox of a witnessing position, war in Ukraine, hermeneutics of witnessing
Abstract
[In Russian]
The article attempts to create preliminary features of the hermeneutics of witnessing as a program for interpreting the war aimed at finding new paradigmatic conditions and methods for conceptual description of the war which make it possible to overcome its inevitability. The author proposes a martyrologic perspective of understanding the witnessing which justifies the possibility of an auctor-witness position. Based on the works of R. Girard, J. Agamben and A. Badiou, the author gives a descriptive reconstruction of the paradoxical of the witness of the war. The hermeneutics of witnessing as a reflexive practice puts forward a number of requirements for a position of interpretation, such as not only cognitive, but also social interest directed towards the universal normative horizon and manifested in the concomitant affective side of the interpreter as auctor-witness to the event of the war.
Downloads
Download data is not yet available.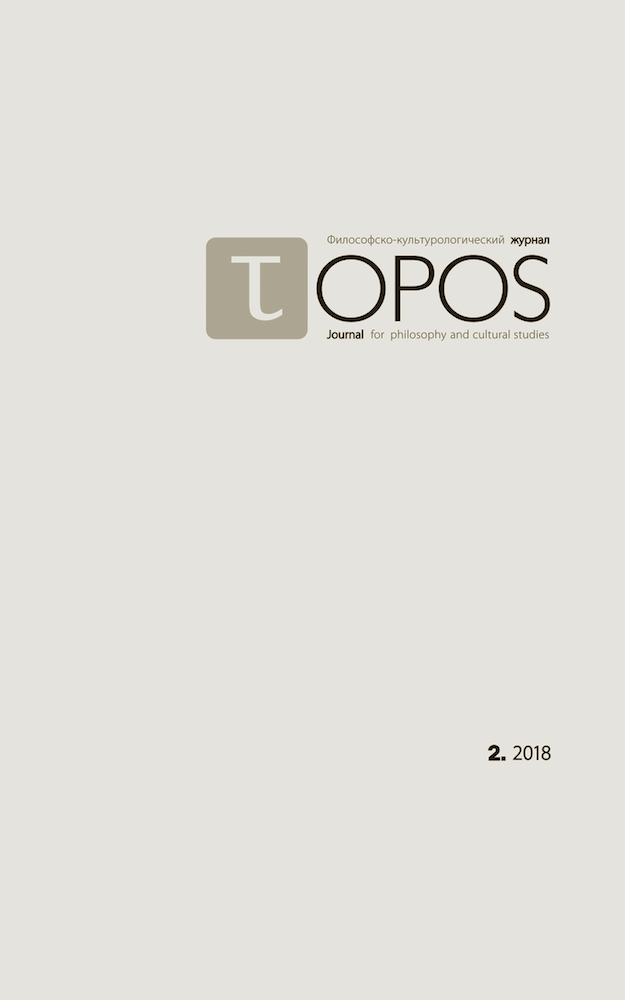 How to Cite
Подпорин, И. (2018). HERMENEUTICS OF WITNESS AS A PROGRAM OF INTERPRETATION OF WAR. Topos, (2), 119-147. Retrieved from http://journals.ehu.lt/index.php/topos/article/view/194
Section
(DIS)POSITION AND COMMUNICATION OF HUMANITIES' SCHOLARS IN WARTIME
This journal allows the author(s) to hold the copyright without restrictions.