THE WAR OF DISCOURSES ON THE BORDER OF THE PRIVATE AND THE PUBLIC
Article
Keywords:
discursive practices, social, private and public space, urban activism
Abstract
[In Russian]
The article analyzes the communicative practices of citizens carried out in the social space of Minsk and marking the territory by means of special signs, as well as expressing a special attitude to the addressee in the inscriptions on the asphalt. The speech clichés and patterns used in these situations are often subjected to ironic rethinking and discursive transformations. It allows to transform creatively social functions of the dwelling territory, the yard and the street, turning them from social spaces into public. At the same time, language games are realized as «the war of the worlds», clash of interests of different individuals and groups, discursive practices of which constantly conflict with each other.
To study this phenomenon the author uses the methods of sociolinguistics and semiology as the already established traditions of urban texts research, pointing to internal differences and hidden conflicts in the sphere of communication between different social groups. This process is developed as «the war of languages» (Roland Barthes) or «the conflict of interpretations» (Paul Ricœur), which may not be manifested in the sphere of a direct social interaction. Rather, symbolic means of communication help to solve the problems of distribution of resources and opportunities through the collision of different speech formulas and clichés, without bringing it to a real confrontation.
Downloads
Download data is not yet available.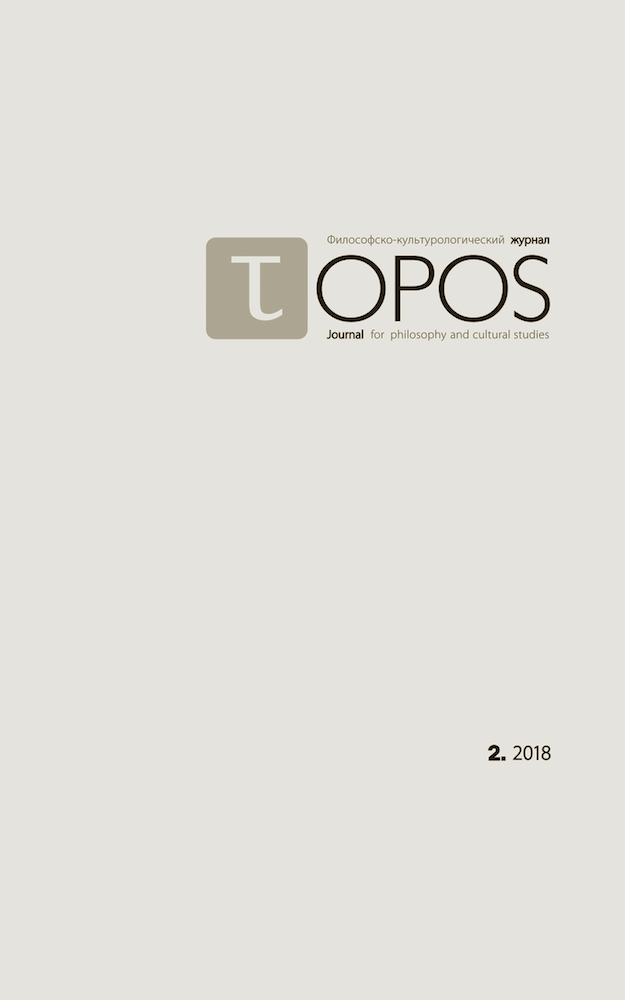 How to Cite
Сарна, А. (2018). THE WAR OF DISCOURSES ON THE BORDER OF THE PRIVATE AND THE PUBLIC. Topos, (2), 201-219. Retrieved from http://journals.ehu.lt/index.php/topos/article/view/198
Section
SUBJECT AND LANGUAGE IN INFORMATION WAR
This journal allows the author(s) to hold the copyright without restrictions.