Roland Barthes: The Paradigm, the Neutral, Tao
Article
Keywords:
the Neutral, paradigm, structuralism, daoism, figures of the Neutral
Abstract
[In Russian]
In one of his last courses in College de France, Roland Barthes returns to the structuralist notion of paradigm. But this time his goal is to outplay the paradigm, introducing the third term, that of the Neutral. In the article we shall try to capture Barthes' movement towards the Neutral, the way that is probably never going to end, because for Barthes the way, Tao, is the goal in itself: in fact, not even the Neutral, but Desire for the Neutral (unattainable, like any desire) is what motivates his course.
Downloads
Download data is not yet available.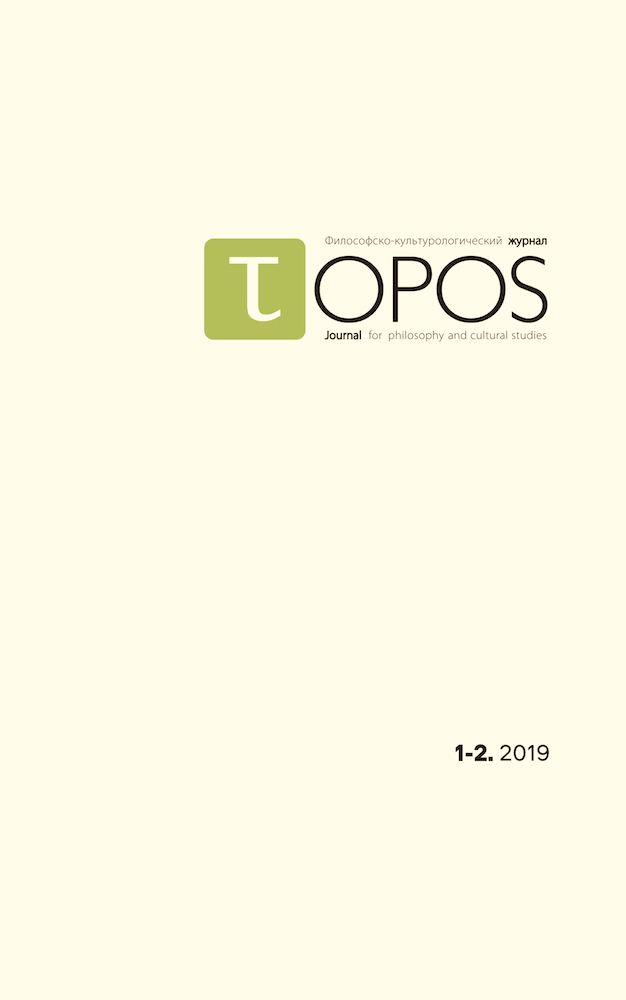 How to Cite
Furs, V. (2019). Roland Barthes: The Paradigm, the Neutral, Tao. Topos, (1-2), 186-204. Retrieved from http://journals.ehu.lt/index.php/topos/article/view/437
Section
RESISTING THE PARADIGM
This journal allows the author(s) to hold the copyright without restrictions.