UTILITARIANISM VS DEONTOLOGY, OR WHY IS ABORTION POSSIBLE AND THE USE OF HUMAN EMBRYOS FOR SCIENTIFIC RESEARCH IS NOT?
Article
Keywords:
utilitarianism, deontology, abortion, human embryo research, duty, consequences, general benefit, instrumentalization
Abstract
[In English]
The article analyzes different definitions of the status of human embryos according to such law (e.g. Belarusian) which legitimizes abortion and at the same time forbids the use of embryos for scientific research. Why do the interests of grown-up persons matter in the case of unintended pregnancy, while in the case of embryo research they do not? Why cannot the spare embryos, which have lost the right to life, be used as a tool for scientific and therapeutic goals? The author notes that the discussion of the moral status of embryos in Belarus suffers from unavailability of key works on bioethical issues. Belarusian textbooks in biomedical ethics lack chapters on main bioethical theories, whereby «de-ontology» is understood either as a synonym for «medical ethics», or as its practical implementation. However, ignorance does not prevent the unconscious use of philosophical ideas. The article demonstrates that in the Belarusian public space utilitarianism (as a consequence-based theory and general-bene t-based theory) is mainly applied for the disputes concerning abortion. Meanwhile, the discussions about the morality of human embryos research utilizes the rationality of Kantian deontology which prohibits treating humans merely as a means. The author states that the non-reflexive use of utilitarianism and deontology leads to many aws: distortion of facts, selective attention to hard cases (e.g. abortion due to the stigmatization of women who abandon their children), inconsistent decisions. The article ends with a consideration of the reasonableness of simultaneous application of mutually exclusive theories (utilitarianism and deontology) in determining the status of human embryos.
Downloads
Download data is not yet available.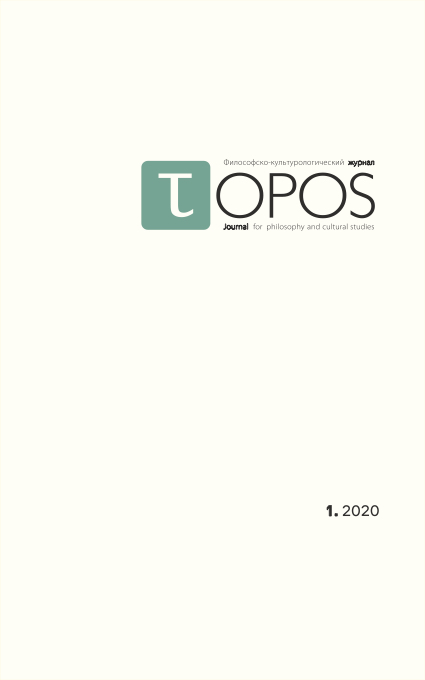 How to Cite
Tsiatserkin, A. (2020). UTILITARIANISM VS DEONTOLOGY, OR WHY IS ABORTION POSSIBLE AND THE USE OF HUMAN EMBRYOS FOR SCIENTIFIC RESEARCH IS NOT?. Topos, (1), 27-50. Retrieved from http://journals.ehu.lt/index.php/topos/article/view/999
Section
EMBRYO ETHICS: METHODOLOGICAL ALTERNATIVES
Copyright (c) 2020 Andrei Tsiatserkin
This work is licensed under a Creative Commons Attribution-NonCommercial-NoDerivatives 4.0 International License.
This journal allows the author(s) to hold the copyright without restrictions.