IN-GAME PHOTOGRAPHY AS A NEW FORM OF ART
Keywords:
In-game photography, classic photography, the art of photography, fast knowledge, glitch art, VR-technology, Сamera Ludica, overproduction, media art
Abstract
The subject of this article is in-game photography, which exists as a part of our lifestyle for some time already, but struggles to become recognized as an independent form of art. Classic photography in its time managed to establish itself as a new type of art that is equal to painting and sculpture. As for in-game photography, the situation is much more complicated. If the goal of an ordinary photo is to capture the ordinary world, as something that can only be seen with a camera lens, then what is the purpose of an in-game photo if it can exist there only within the framework of some new, man-made world, inside a video game?
Nowadays, there is only a small amount of research devoted to such a genre of art as in-game photography. I am trying to correct that problem by analyzing the in-game photography, its connection to its classical predecessor, and formulating the central idea of that genre. I also will try to build an approximate way of in-game photography development as a form of art in the future, using the scheme of how culture is developing and formed by human minds. I will compare it to already known forms of perceiving in-game photography as an art and provide some ways of how humanity will perceive media art in the nearest future by describing already known in-game photography studies, various genres of in-game photography, and art contests.
Downloads
Download data is not yet available.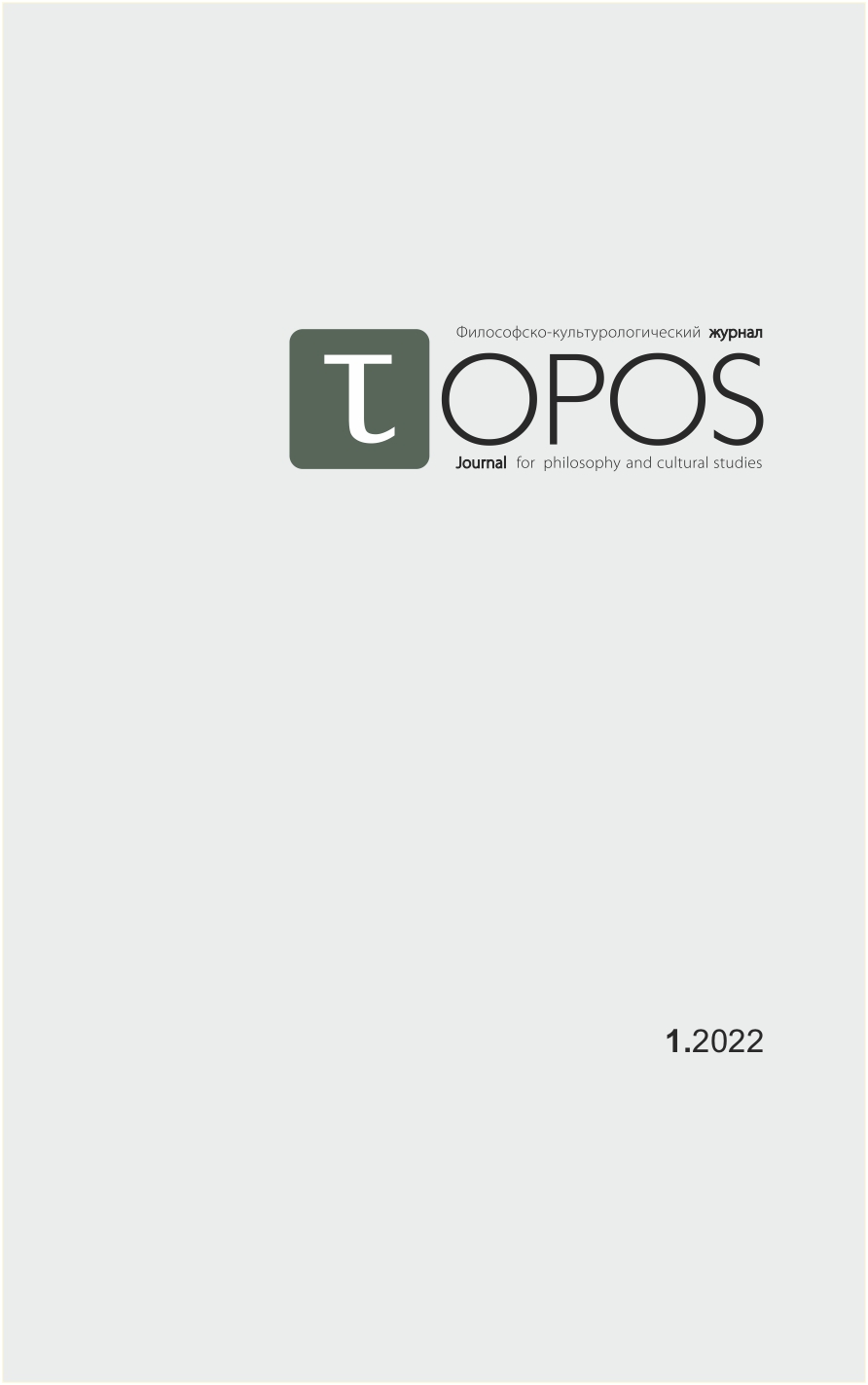 How to Cite
Kahalionak, L. (2022). IN-GAME PHOTOGRAPHY AS A NEW FORM OF ART. Topos, (1), 134 - 147. https://doi.org/10.24412/1815-0047-2022-1-134-147
Section
(NON-) VISUAL VIOLENCE
This work is licensed under a Creative Commons Attribution-NonCommercial-NoDerivatives 4.0 International License.
This journal allows the author(s) to hold the copyright without restrictions. Topos Journal uses CC BY-NC-ND 4.0 license (license URL: http://creativecommons.org/licenses/by-nc-nd/4.0).