WHEN REPRESENTATIONS BECOME ACTS: GAMEPAD VIBRATION AS PHYSICAL VIOLENCE IN DEUS EX: MANKIND DIVIDED
Keywords:
haptics, hermeneutics, violence, close reading, embodiment, ludic subjectivity
Abstract
This essay performs a close reading of a 30-second sequence taken from Deus Ex: Mankind Divided (Eidos Montreal 2016), in which haptic feedback (gamepad vibration) is used to extraordinary representational and beyond-representational effect, and ultimately performs an act of physical violence against the player. Responding to Brendan Keogh's challenge to "start with the embodied and sensorial engagement with the videogame as an audiovisual medium" (Keogh 2018, "Introduction"), the close reading pays special attention to the various points of connection between the videogame hardware and the player, considering their relevance and contribution to the hermeneutic process as a whole. Drawing on Rikke Toft Nørgård's work with bodily memory in the player-avatar connection, Paul Martin's elaboration of the processes of carnal hermeneutics, and Brendan Keogh's articulation of videogame play as a "messy, fleshy engagement with an audiovisual-haptic form" (Keogh, 2018, ch. 4), along with Daniel Vella's work to articulate the ludic subject position and the ludic self, this essay examines the various relationships and interactions between player, videogame, and hermeneutic processes. In the jumble of cyborg bodies shown to be present during gameplay, the vibration event under analysis transforms into a violent act. Vibration-as-representation becomes vibration-as-violence, as the videogame mounts an attack upon its player: an attack which strikes where they are most vulnerable, at the precise point where their body fuses with the cyborg circuit of videogame play.
Downloads
Download data is not yet available.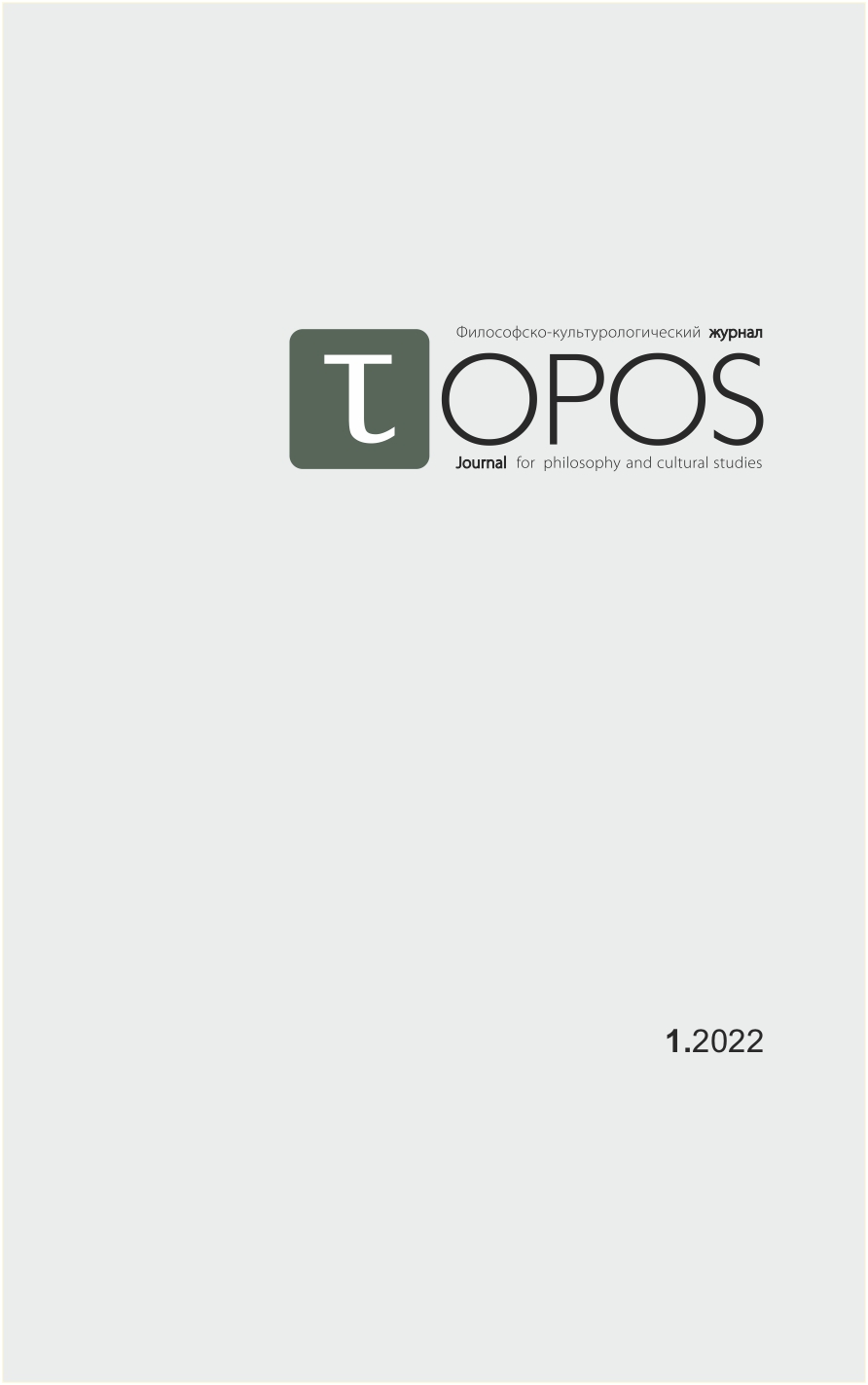 How to Cite
Stewart, D. (2022). WHEN REPRESENTATIONS BECOME ACTS: GAMEPAD VIBRATION AS PHYSICAL VIOLENCE IN DEUS EX: MANKIND DIVIDED. Topos, (1), 148 - 162. https://doi.org/10.24412/1815-0047-2022-1-148-162
Section
(NON-) VISUAL VIOLENCE
This work is licensed under a Creative Commons Attribution-NonCommercial-NoDerivatives 4.0 International License.
This journal allows the author(s) to hold the copyright without restrictions. Topos Journal uses CC BY-NC-ND 4.0 license (license URL: http://creativecommons.org/licenses/by-nc-nd/4.0).