THE CONTRIBUTION OF STELLAR ICONOGRAPHY TO THE SPATIAL PROBLEMS OF COMPUTER GAMES: THE CASE OF HORROR GAMES
Translation by Anton Borovikov
Keywords:
space, spaciality, game studies, video games, horror, imaginary, iconography
Abstract
Science-fiction and the imaginary of cosmos bring a fertile framework to video games. Apart the depth of the fictional worlds that it allows to develop, Space void as a narrative and iconographic trope opens a wide variety of issues linked to the relation between players and the spatiality of video games. Contrasting with the need for guidance that underpins the experience of 3D video games, Space void forms a field that offers no landmarks. As the absolute uncharted territory, Space is dedicated to the rough experience of wandering but also to the pleasure of exploration (No Man's Sky, 2016). Because of its inherent hostility, Space could be a powerful tool designed to arouse emotions in horror video games. From Dead Space (2008) to Alien: Isolation (2014), fear of void is used in a dialectic that articulates enclosure in cells and effusion of the infinite darkness of Space. In this way, survival horror genre consolidates its game mechanics : being immerged in Space becomes a trial that makes vulnerable to claustrophobic narrowing and also to vertiginous endlessness. Using science-fiction tropes allows to extend the video game space representational modalities but also the content of its experience. This text interrogates the issues of the tensions resulting from the descent into Space void, from an iconological and a gaming perspective.
Downloads
Download data is not yet available.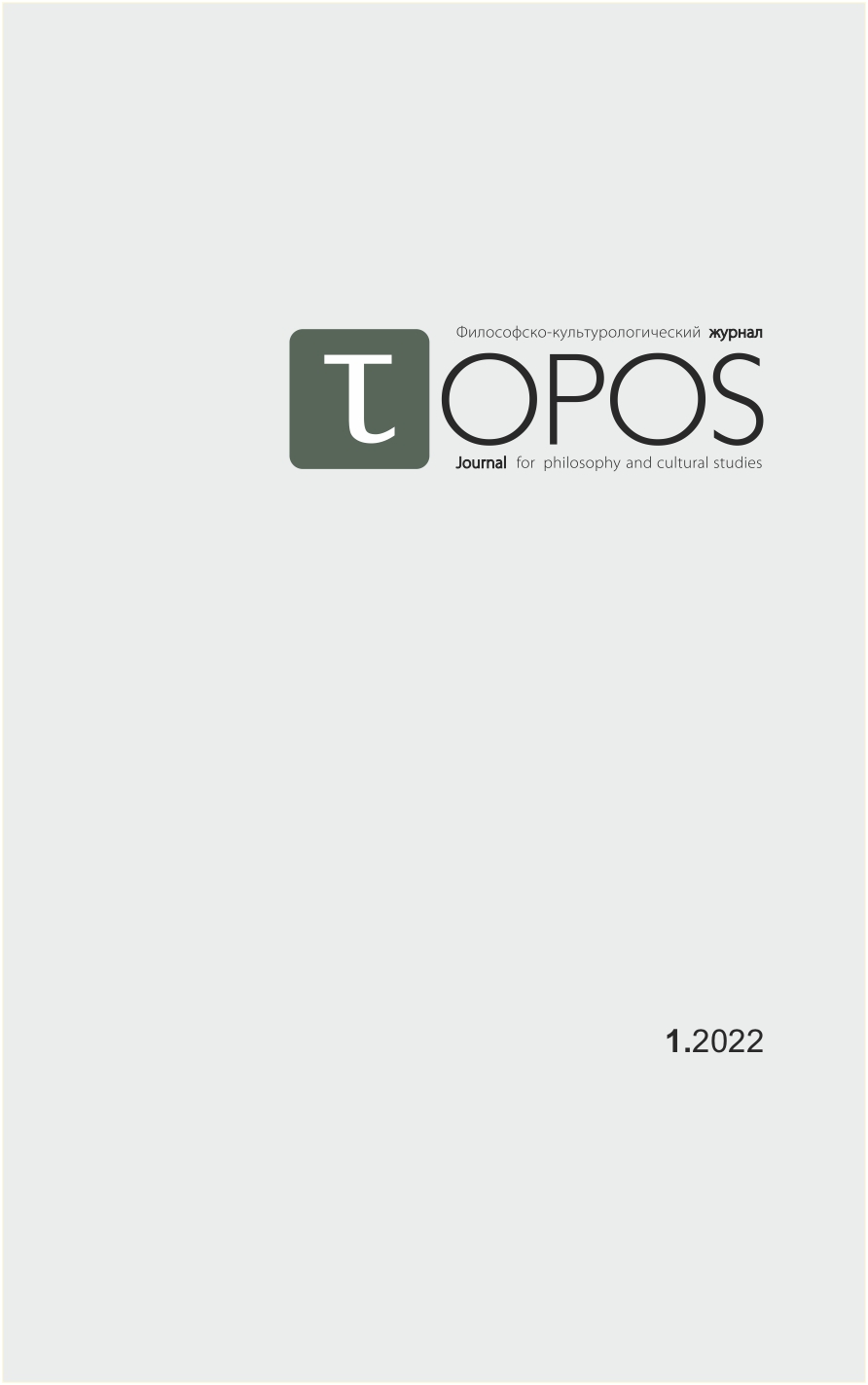 How to Cite
Baychelier, G. (2022). THE CONTRIBUTION OF STELLAR ICONOGRAPHY TO THE SPATIAL PROBLEMS OF COMPUTER GAMES: THE CASE OF HORROR GAMES. Topos, (1), 177 - 212. https://doi.org/10.24412/1815-0047-2022-1-177-212
This work is licensed under a Creative Commons Attribution-NonCommercial-NoDerivatives 4.0 International License.
This journal allows the author(s) to hold the copyright without restrictions. Topos Journal uses CC BY-NC-ND 4.0 license (license URL: http://creativecommons.org/licenses/by-nc-nd/4.0).